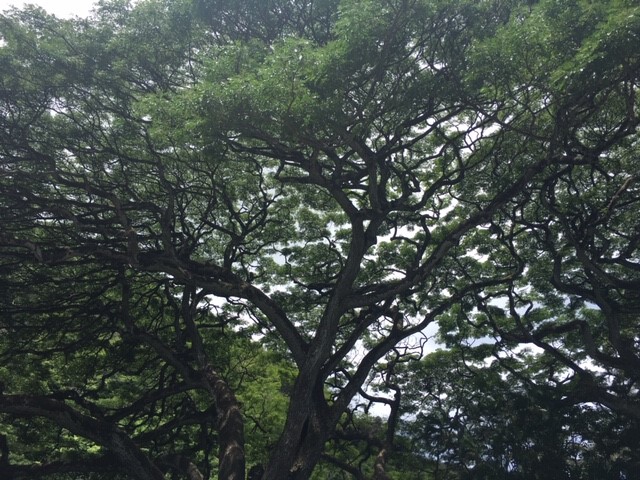 It was a lovely day in the valley. Did you know that Waimea Valley is the only intact ahupua'a? Our host Richard Pezzulo, Executive Director of Hi'ipaka LLC, since 2012, shared the history of his valley, with its famous waterfall, internationally known botanical gardens with plants from Hawai'i and all over the world, and the authentic Hawaiian structures. There are cultural advisors around the ahupua'a to teach Hawaiian games and crafts along the way to the waterfall.
On the business side of things, Waimea Valley was privately owned until the City condemned the ahupua'a for preservation, forcing the owner, at the time, to sell. The Office of Hawaiian Affairs took possession of Waimea Valley and formed Hi'ipaka LLC in 2008, transferring title to the LLC. The ahupua'a is a thriving business with Richard Pezzulo at the helm.
Generations of ali'i lived in the valley. Kamehameha I's spiritual advisor, kahuna nui Hewahewa was the last kahuna to preside over the valley's heiau. We walked along the pathway listening to Richard speak of the business of sharing the history of the valley with cultural and botanical stories, the Hawaiian structures, the world-renowned gardens, the concessions, gift shop, wedding business, the water feature, and the pay-to-ride shuttle tour. All of these make Waimea Valley a magical place with much to learn and much to enjoy. Make plans to visit with family and friends. It will be worth the day trip.