Nov. 18 - Blue Note Hawaii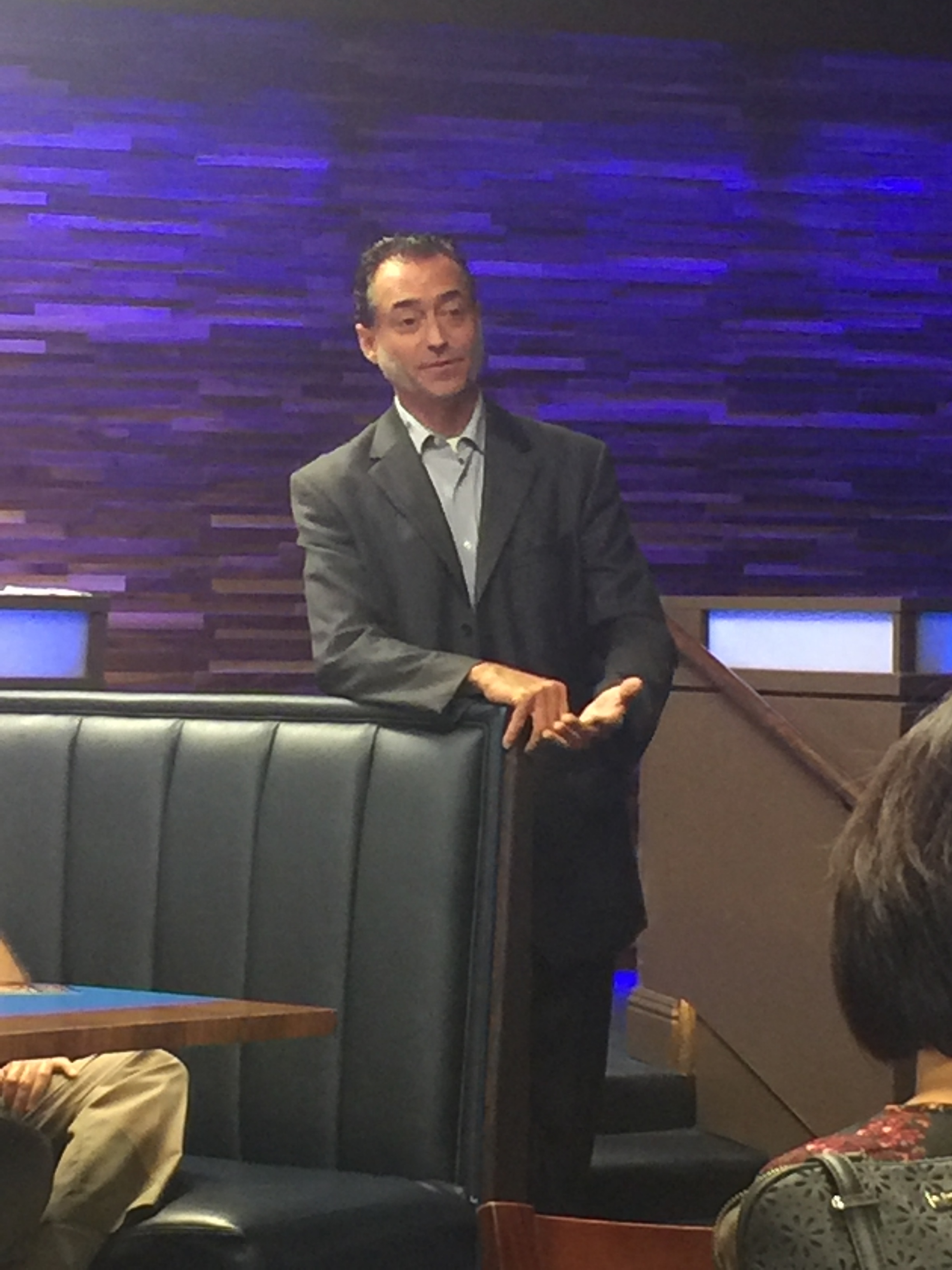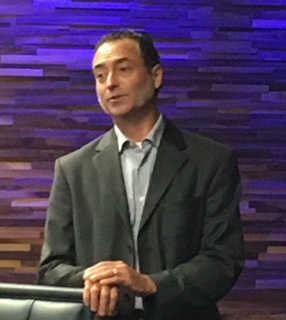 On November 18, 2016, members of the HSBP were treated to a behind the scenes tour of Blue Note Hawaii and open discussion with General Manager, Marco Olivari. Mr. Olivari managed the Blue Note Jazz Club in New York City before arriving in Hawaii to open this exciting new entertainment venue in Waikiki. Mr. Olivari shared the history of the Blue Note and what the clubs offer both audiences and artists around the world.
Blue Note Hawaii was founded by Danny Bensusan. It is a family business and is growing. Their goal is to offer an intimate jazz club setting, equipped with the latest in music technology. The showroom provides a personal and professional setting for entertainers and the audience, gives audiences the opportunity to experience the music and artistry of acclaimed international and local artists all while enjoying wonderful food and beverages.
Blue Note Hawaii's showroom is located at the OutriggerWaikiki Hotel. It is 3-tiered consisting of a bar , and plentiful booth and table seating allowing patrons to enjoy great dining.
Our HSBP attendees received a double perk with the opportunity to participate in a back-of-the-house and showroom tour, as well as an evening of entertainment featuring internationally acclaimed entertainer, Peter Cincotti! Oh, and not to mention, dinner and "spirits"! According to the attendees, Blue Note's investment in the showroom's sound and lighting, and the ambiance of the showroom, resulted in an amazing "true jazz club" experience!
For those interested in an upcoming show, visit www.bluenotehawaii.com for information on the entertainment lineup, ticket prices and show times. Note that kamaainas receive a 15% discount.