Oct. 2017: PBS Hawaii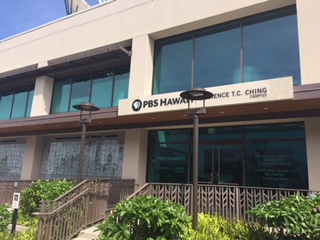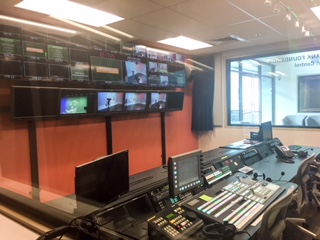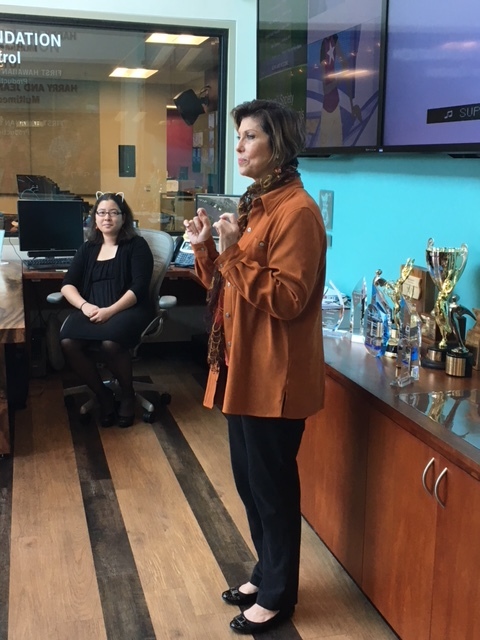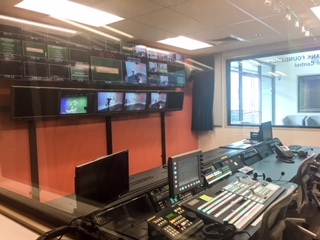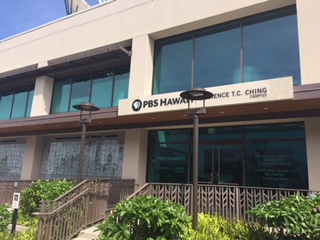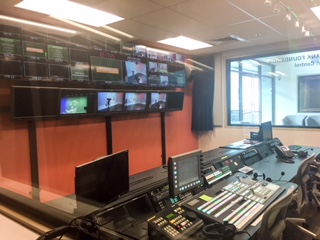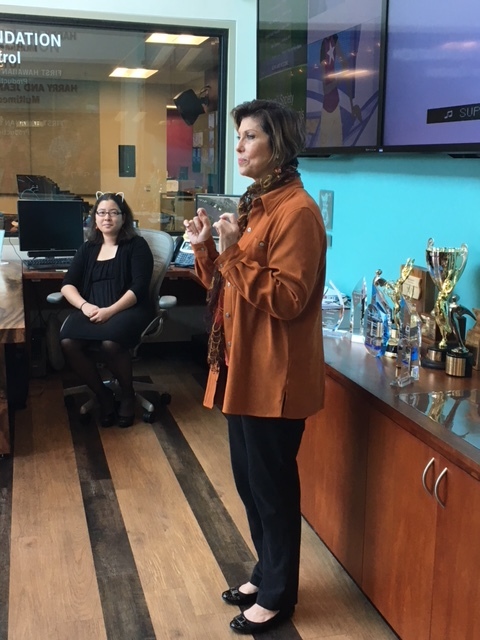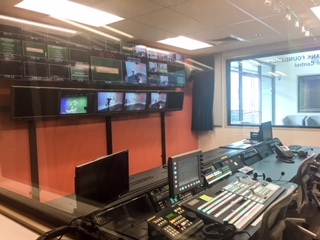 In October, HSBP members were treated to a tour of the gorgeous new headquarters of Hawaii public television on Sand Island Access Road. Did you know that PBS Hawaii has been in operation for more than 50 years? Established in 1965, the station provided educational TV for the University of Hawaii. PBS Hawaii came to be the Hawaii member of the Public Broadcasting Service through its success as the State-funded Hawaii Educational Television Network.
We were lucky to have the President and CEO of PBS Hawaii, Leslie Wilcox, lead the tour with a Q&A session from Jason Suapaia, VP of Integrated Media Production. Attendees got to see the broadcast room where most programs are filmed, with very cool cameras and touches that provide special effects when required. Although most HSBP members are probably familiar with Leslie Wilcox from her Long Story Short interviews, or the Na Mele musical series. The crew seemed most proud of their work on Hiki No, a weekly half-hour program written by and featuring stories from high school students and now middle and even elementary students around the state.
Especially interesting were descriptions of the work of the students along with their successesand struggles. Nikki Miyamoto, the Hiki No producer and online weekly editor, gave us an idea of the mentoring and heart that goes into each show. The show has received national recognition and is the epitome of the organization's mission, which is "We advance learning and discovery through storytelling that touches lives".
PBS Hawaii, being a non-profit, locally owned media company, has the freedom to feature topics that islanders are interested in---locally, nationally and internationally. It is its goal to address issues that affect us in Hawaii.
The design of the new TV station came about, in part, by reaching out to kids in the community to gather ideas on how a Hawaii TV studio should look. The kids' input was the inspiration for the building, which cost $30 million. PBS Hawaii moved into the new station in May 2016. The facility is bright and airy. The broadcasting room is surrounded by glass with vantage points so visitors and employees can see what's going on at any given time. The facility has room to grow. There are currently 30 employees and independent contractors. Students also participate
in the productions.
All non-profits are tasked with raising funds to remain in operation. PBS Hawaii is no different. The funds for the new facility was raised entirely by PBS Hawaii with a successful capital campaign. They have several income streams—individual donations, grants, business support, and sponsorships. Believe it or not, they are not government funded. This is not a plug for donations---just informational details.
Leslie Wilcox and her team sure are doing Hawaii a huge service with the news, personal
interviews, science and nature, musical series, entertaining shows for kids and adults, and their support of island children offering them an education in media production, and more importantly, giving the children a voice in the community.
Courtesy of Valerie Koenig & Noe Johnson