Sept. 29, 2017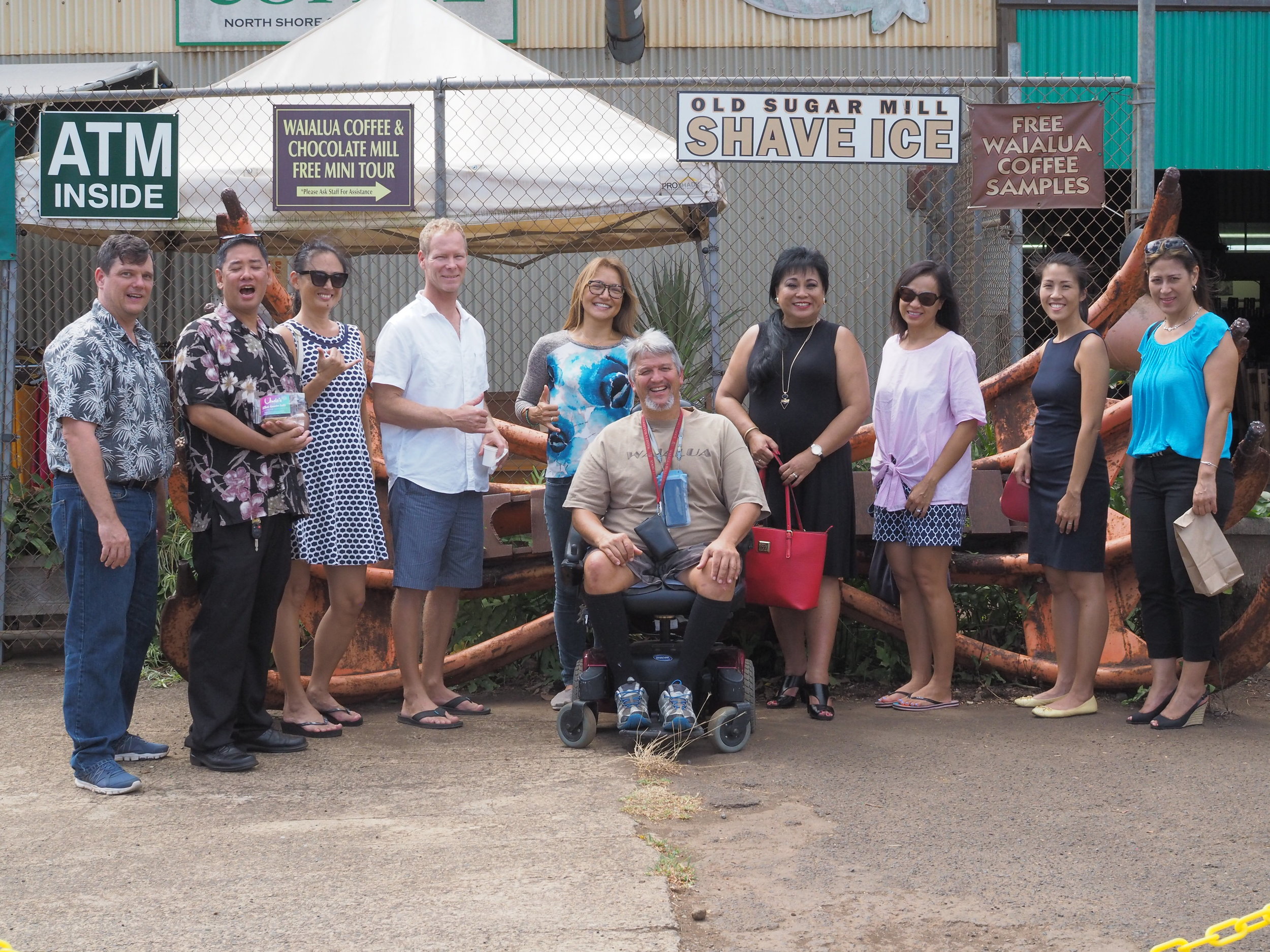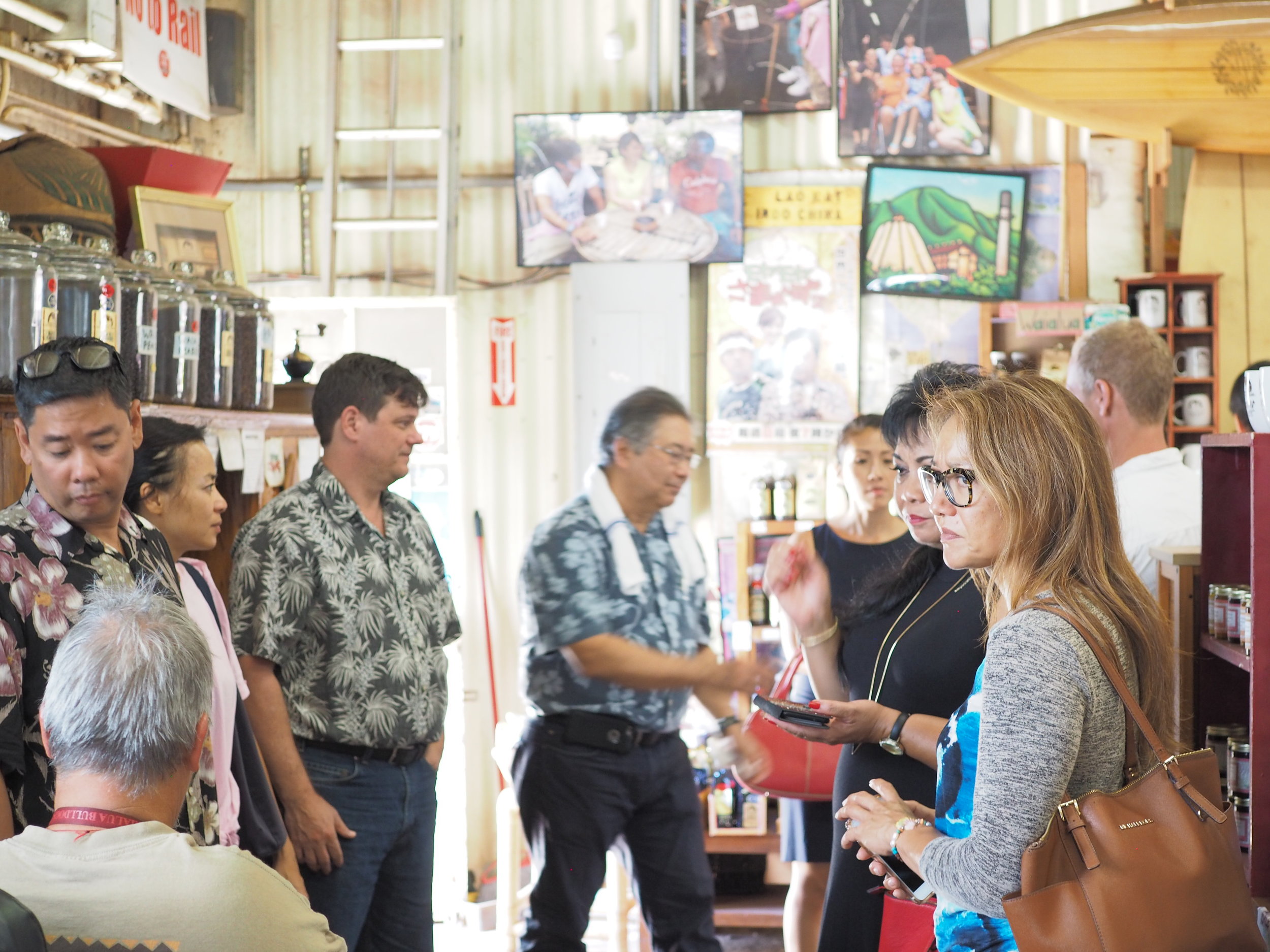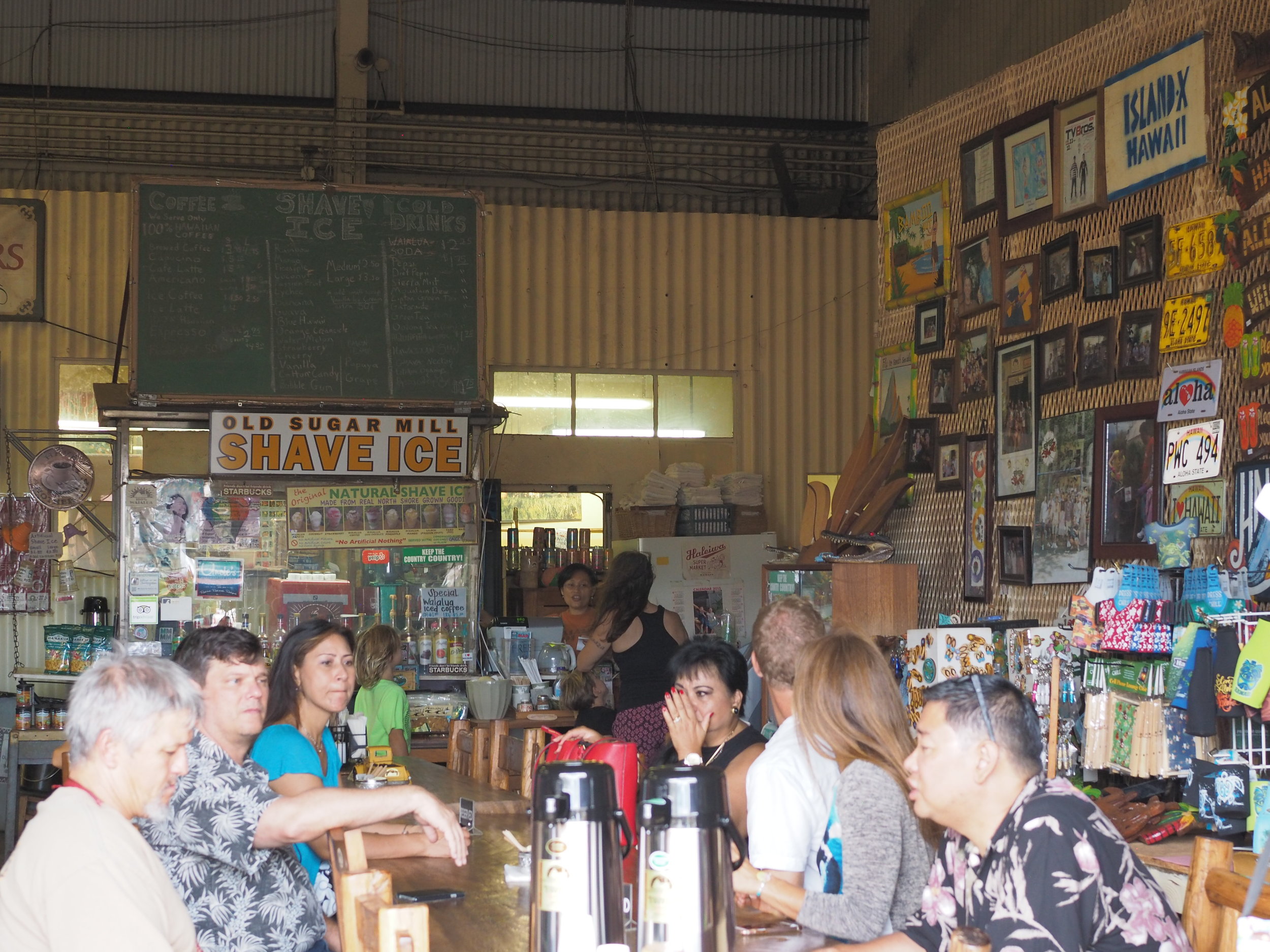 Our visit to Island X, located at the Old Sugar Mill in Old Waialua Town was "time well spent," wrote one attendee. Bill & Reba Martin have operated the retail location and coffee mills, since 1991.
Bill gave us a tour of the coffee trees (just out back); explained the differences between the coffee blends and processes from "tree to shelf", showing us the coffee bean dry stations and milling plants. We also had the pleasure of sampling Waialua cacao and the finished coffee products.
The small town of Waialua was once known for it's thriving sugar cane industry with the Waialua Sugar Company in operation for more than 100 years. The sugar mill played an important role in the economic and cultural development of the unique local community but in 1996, the sugar mill closed down, leaving the area devastated. waves . These days , the dusty old town of Waialua is making a name for itself as the home of genuinely rare , high quality "Hawaiian Made" products.