Nov 2017: Alohilani Resort Waikiki Beach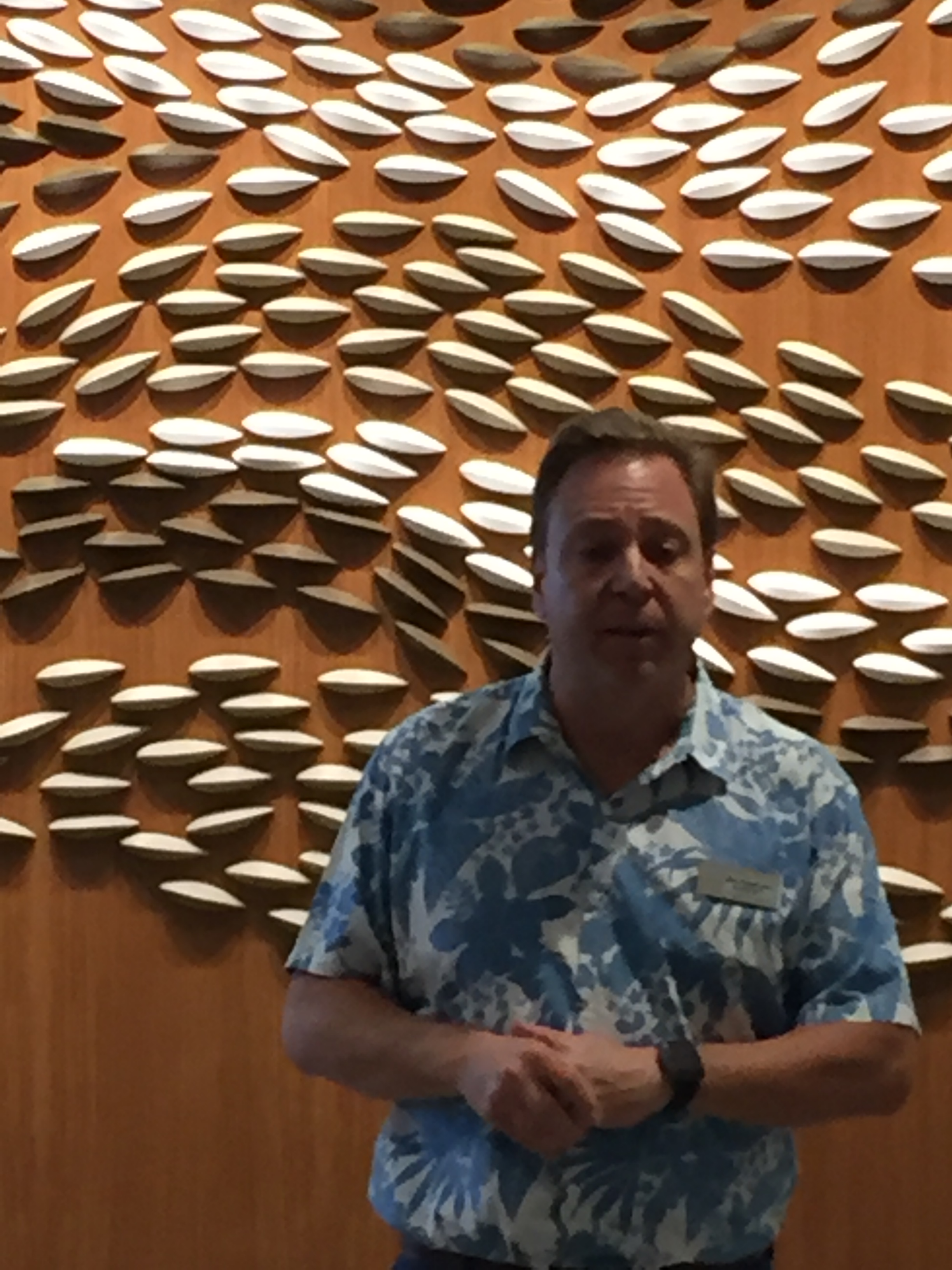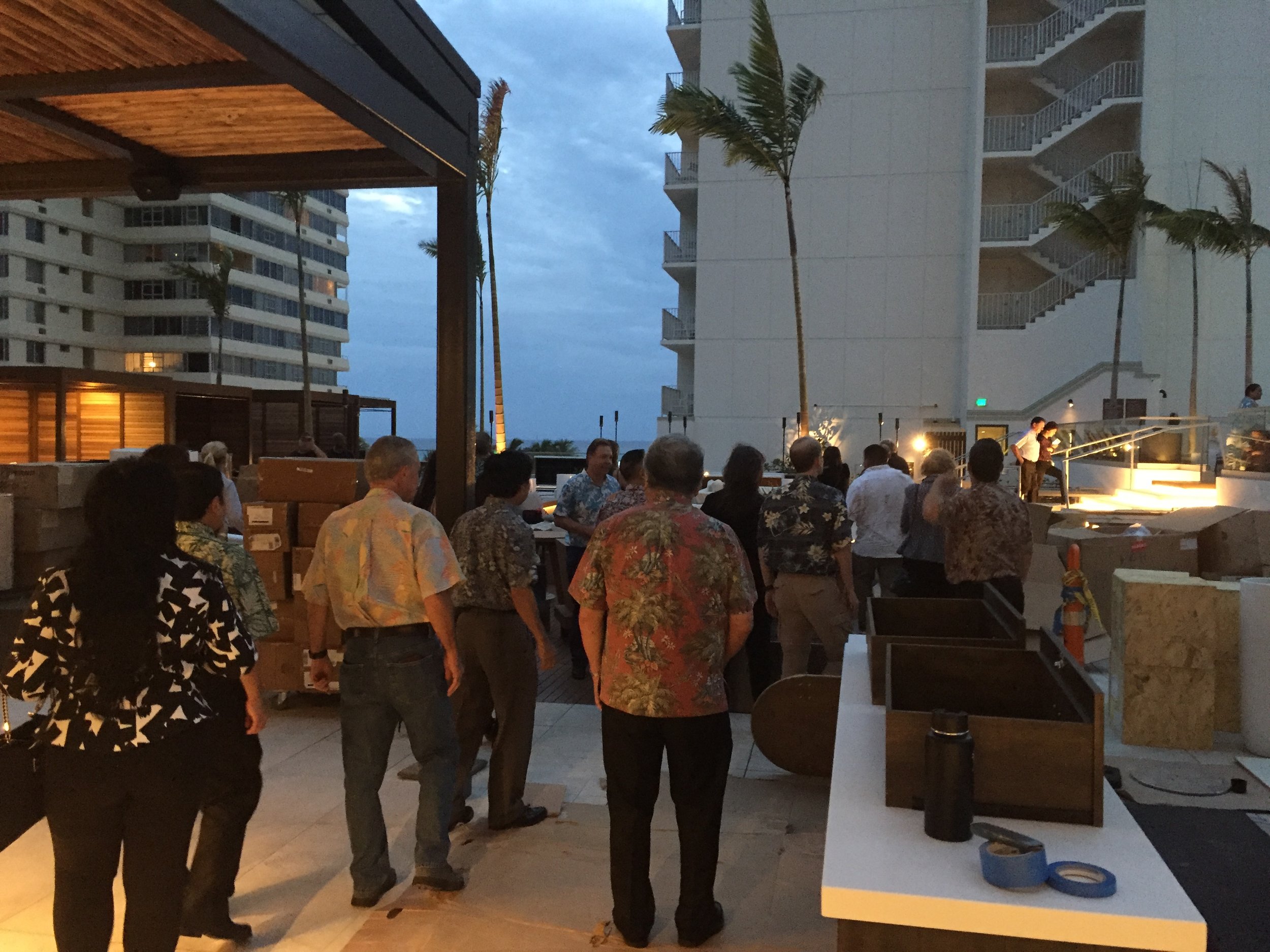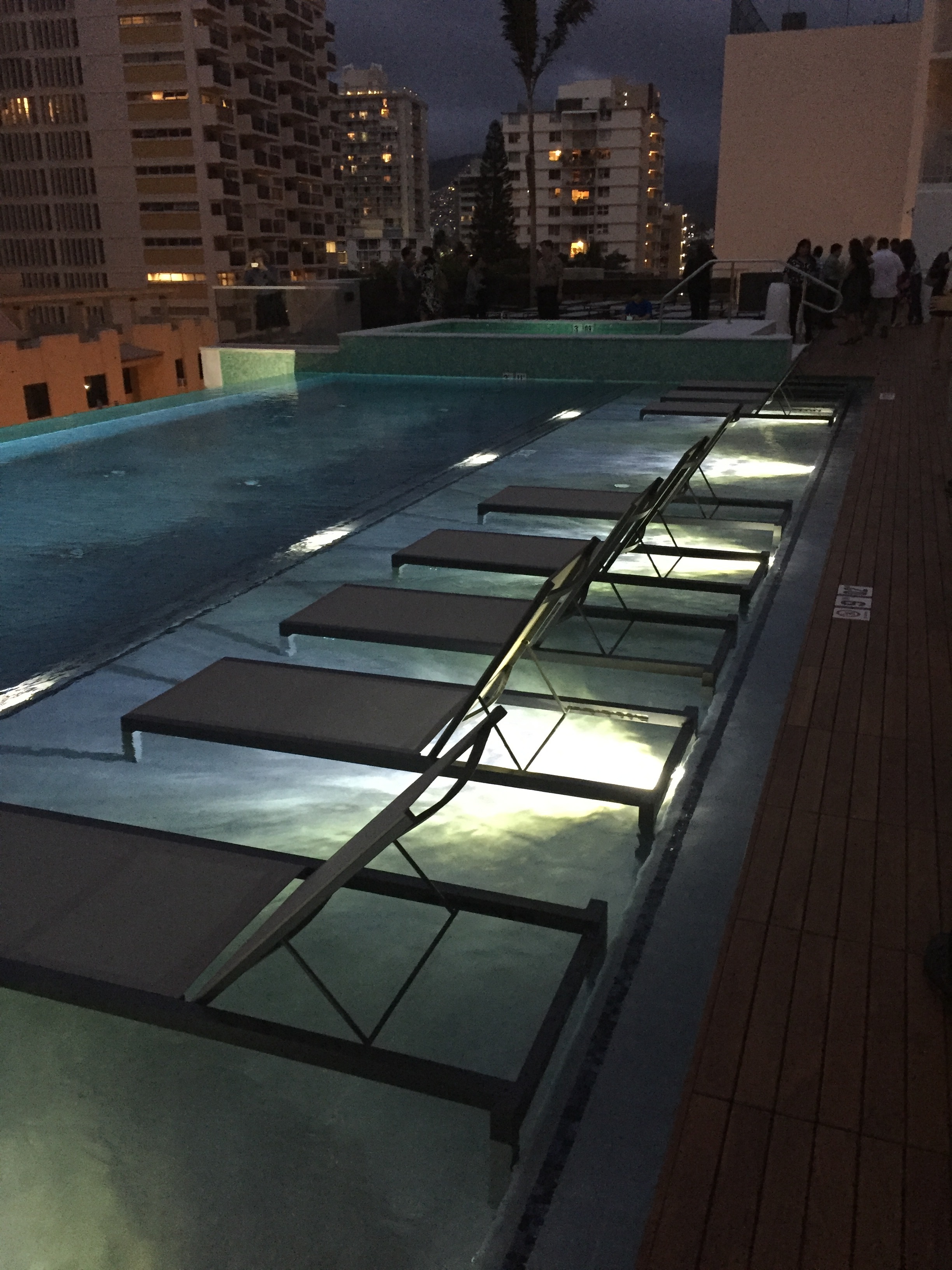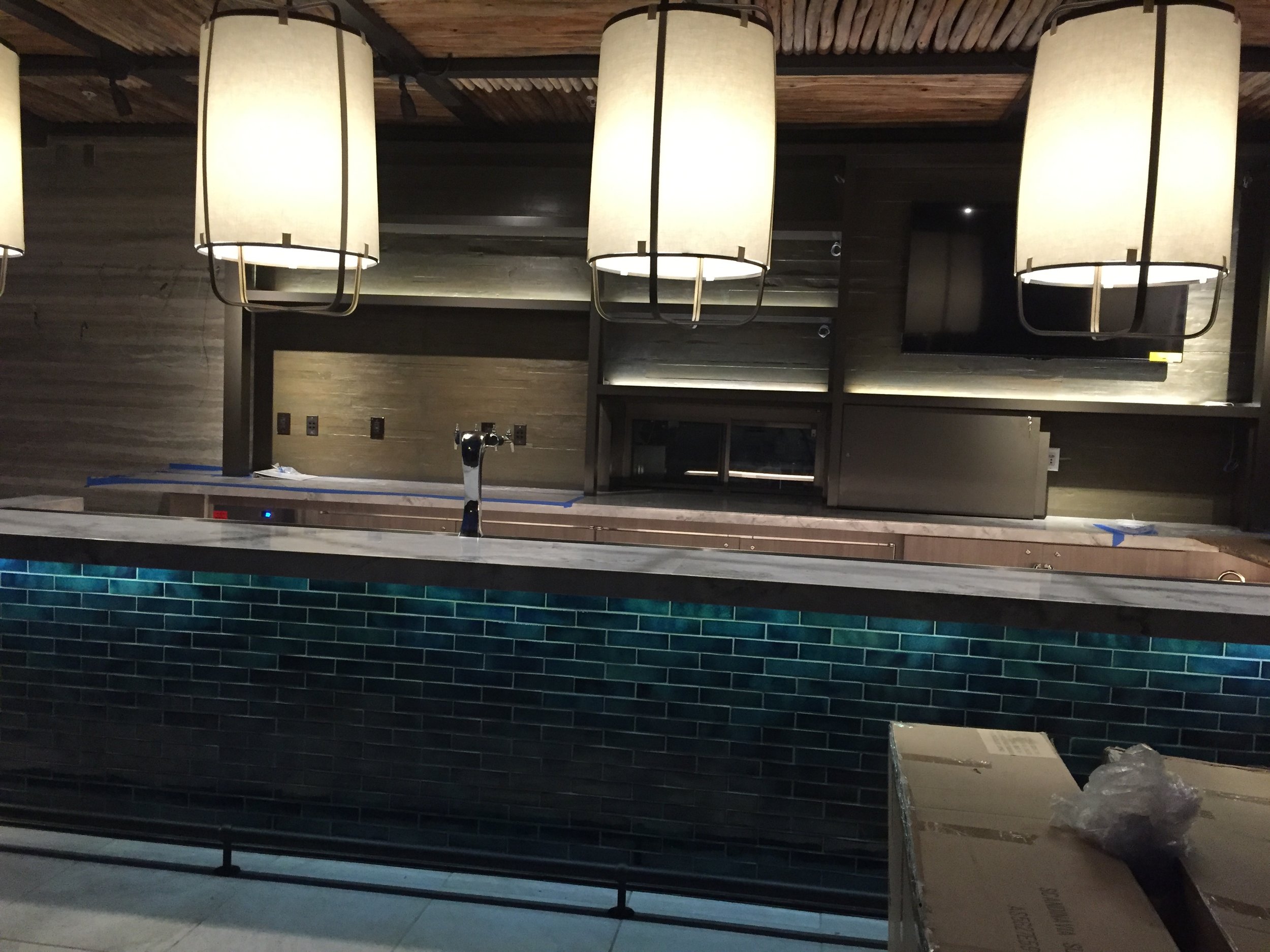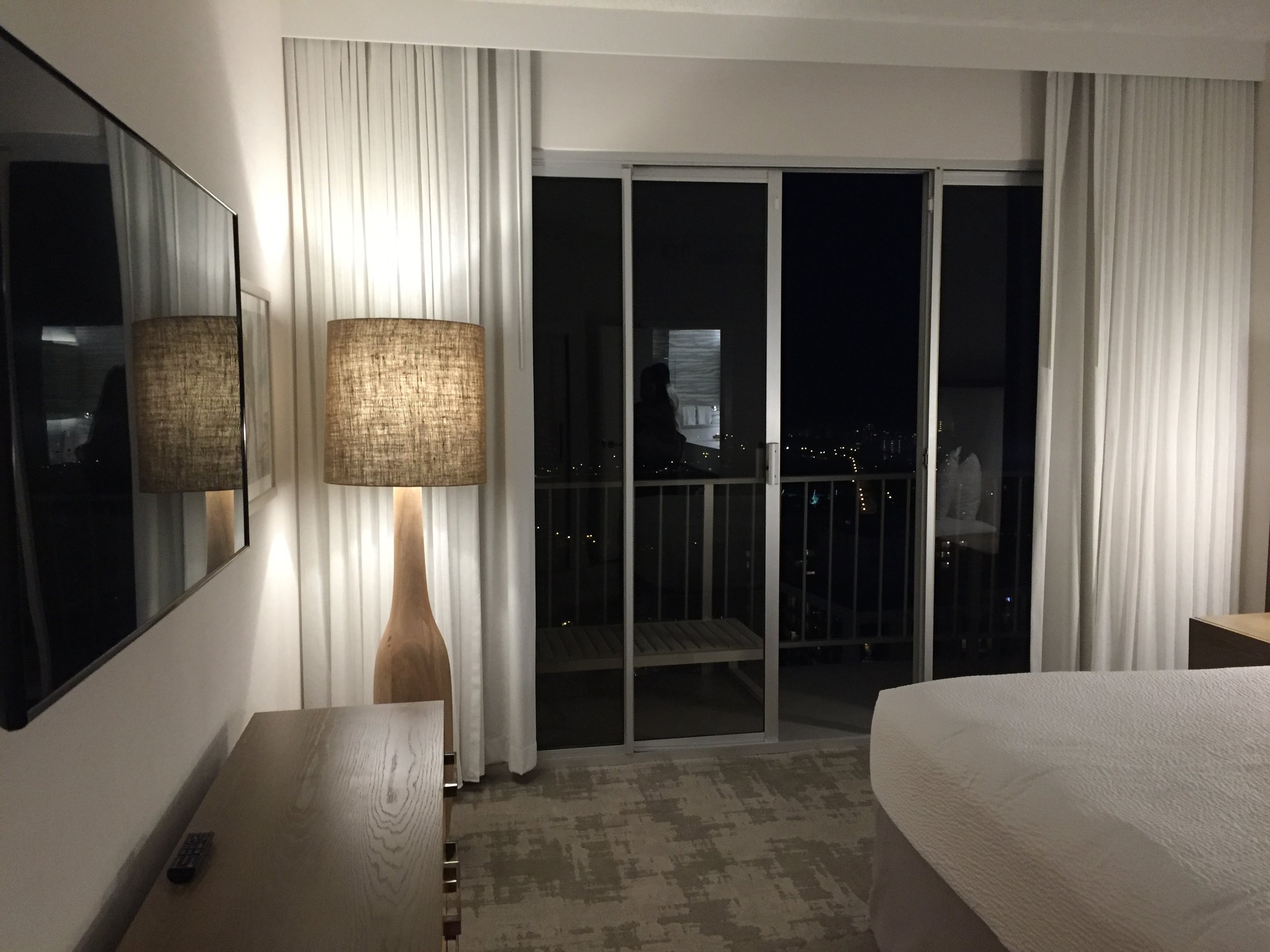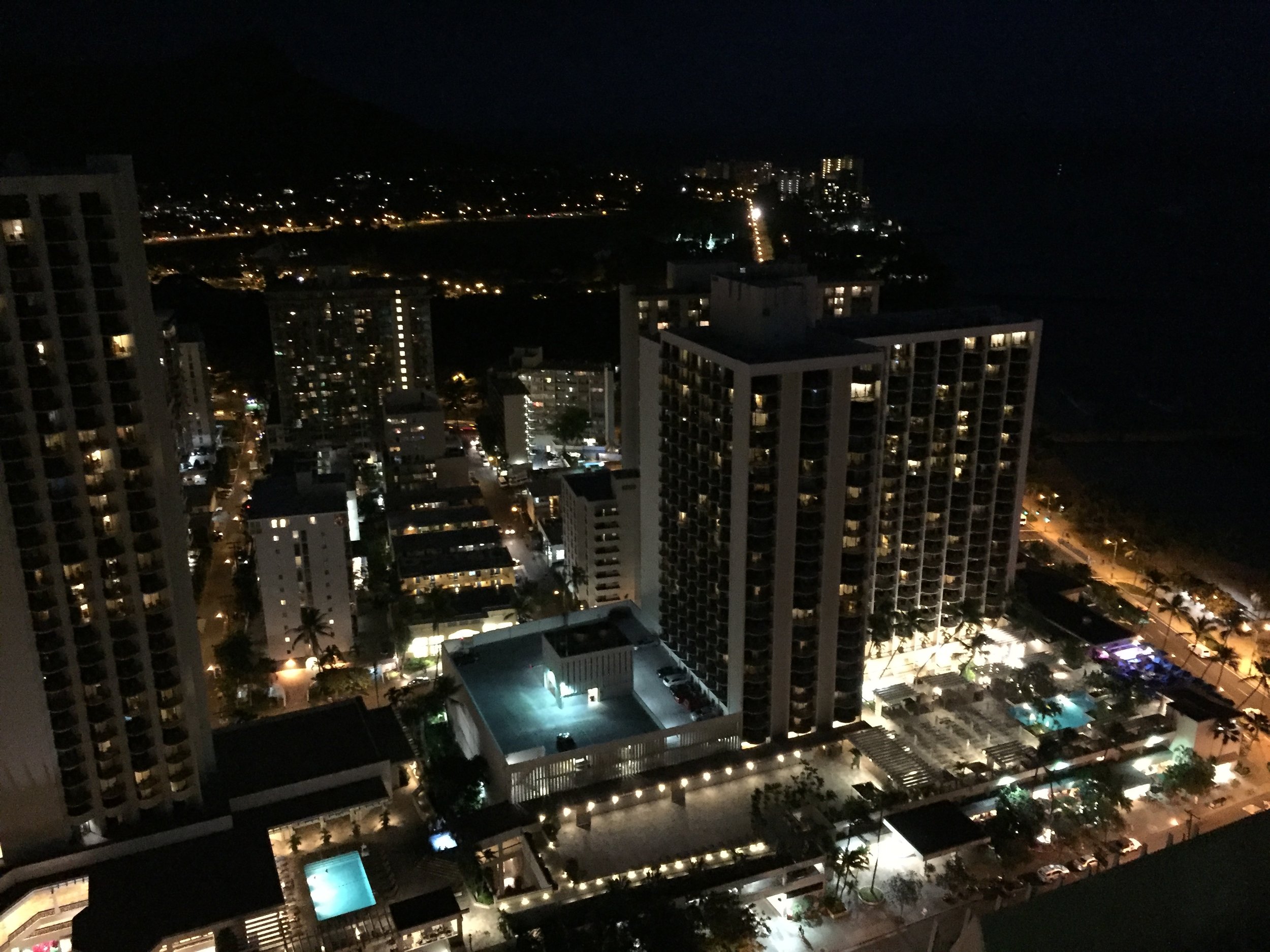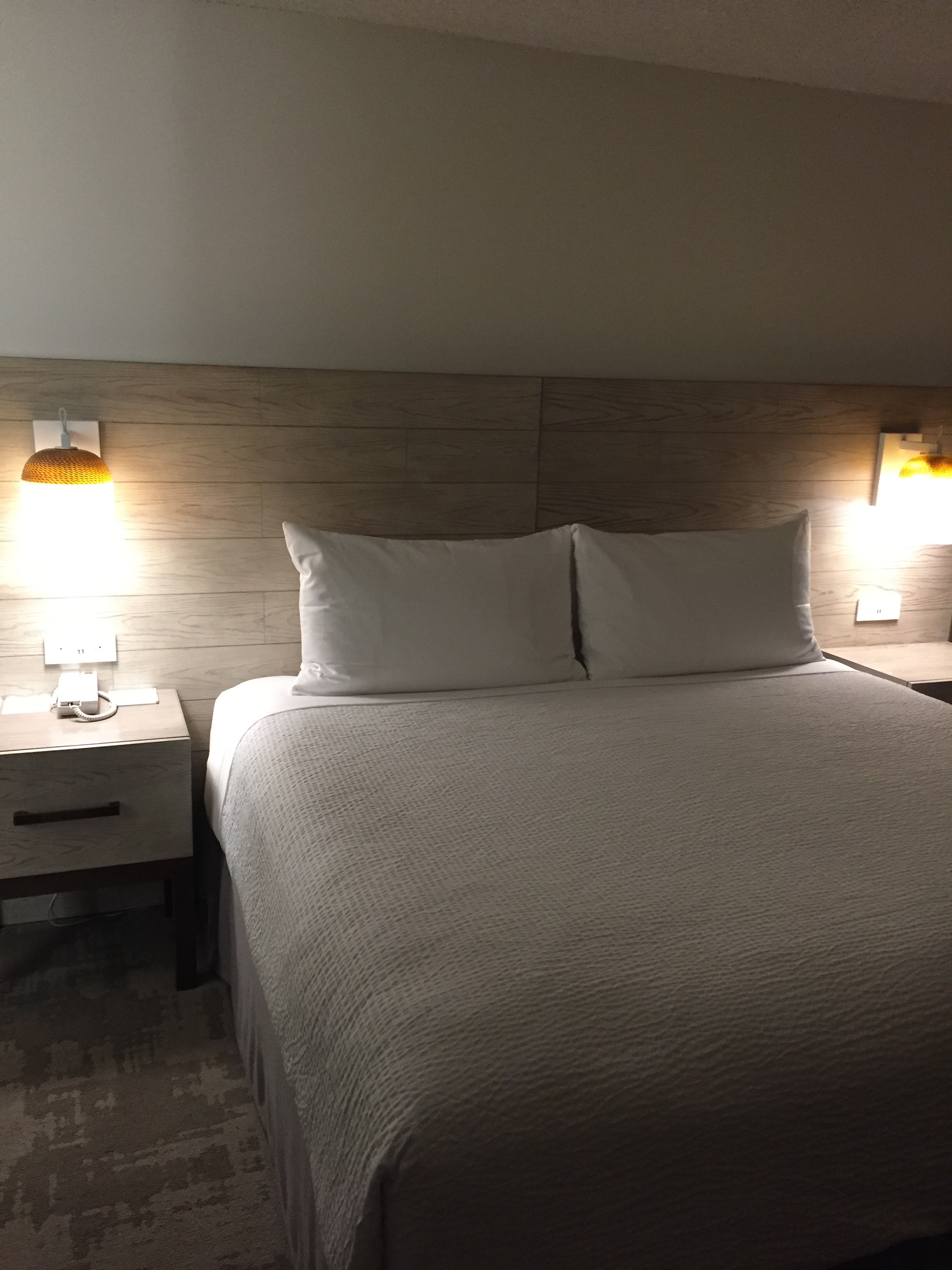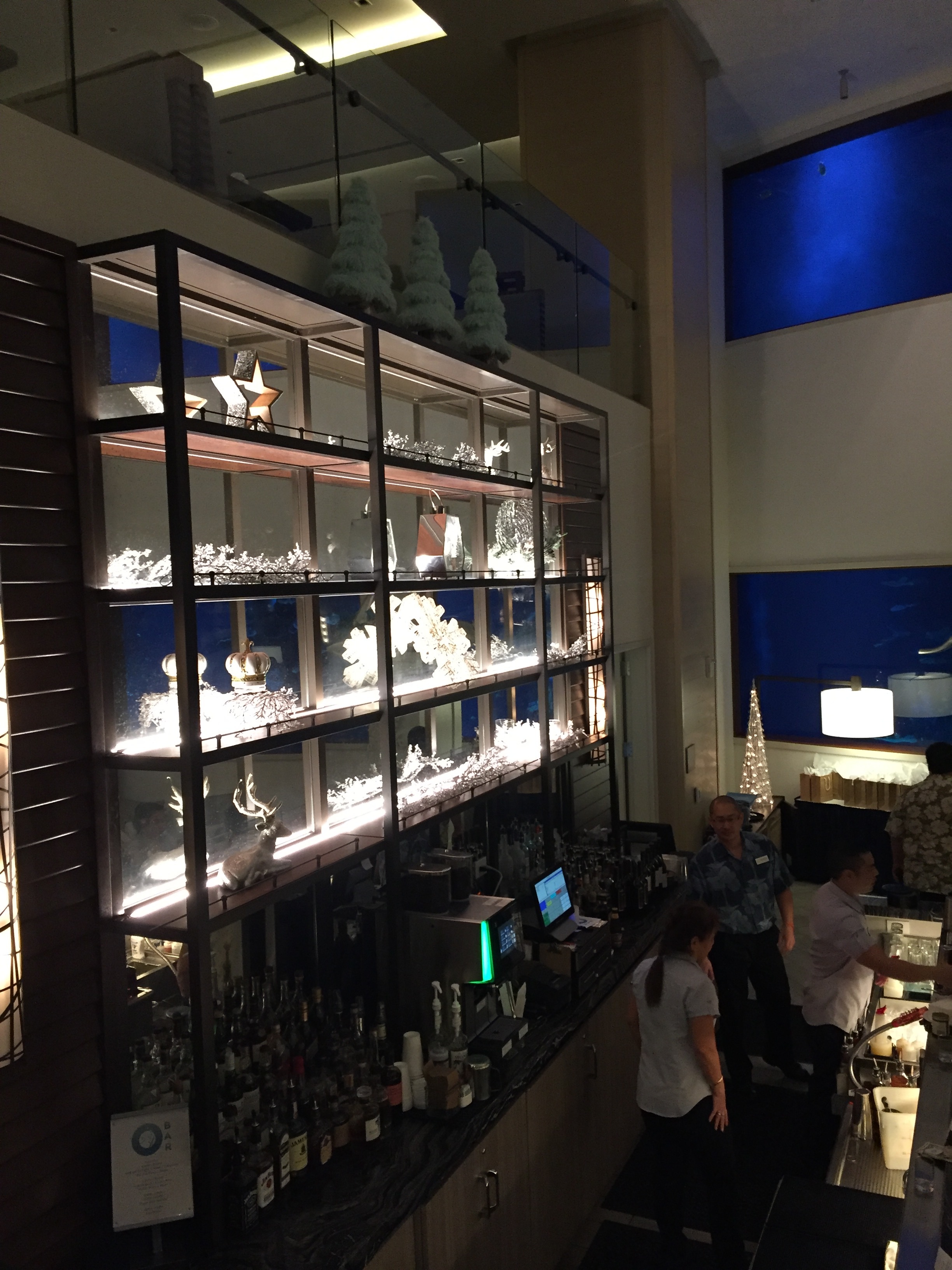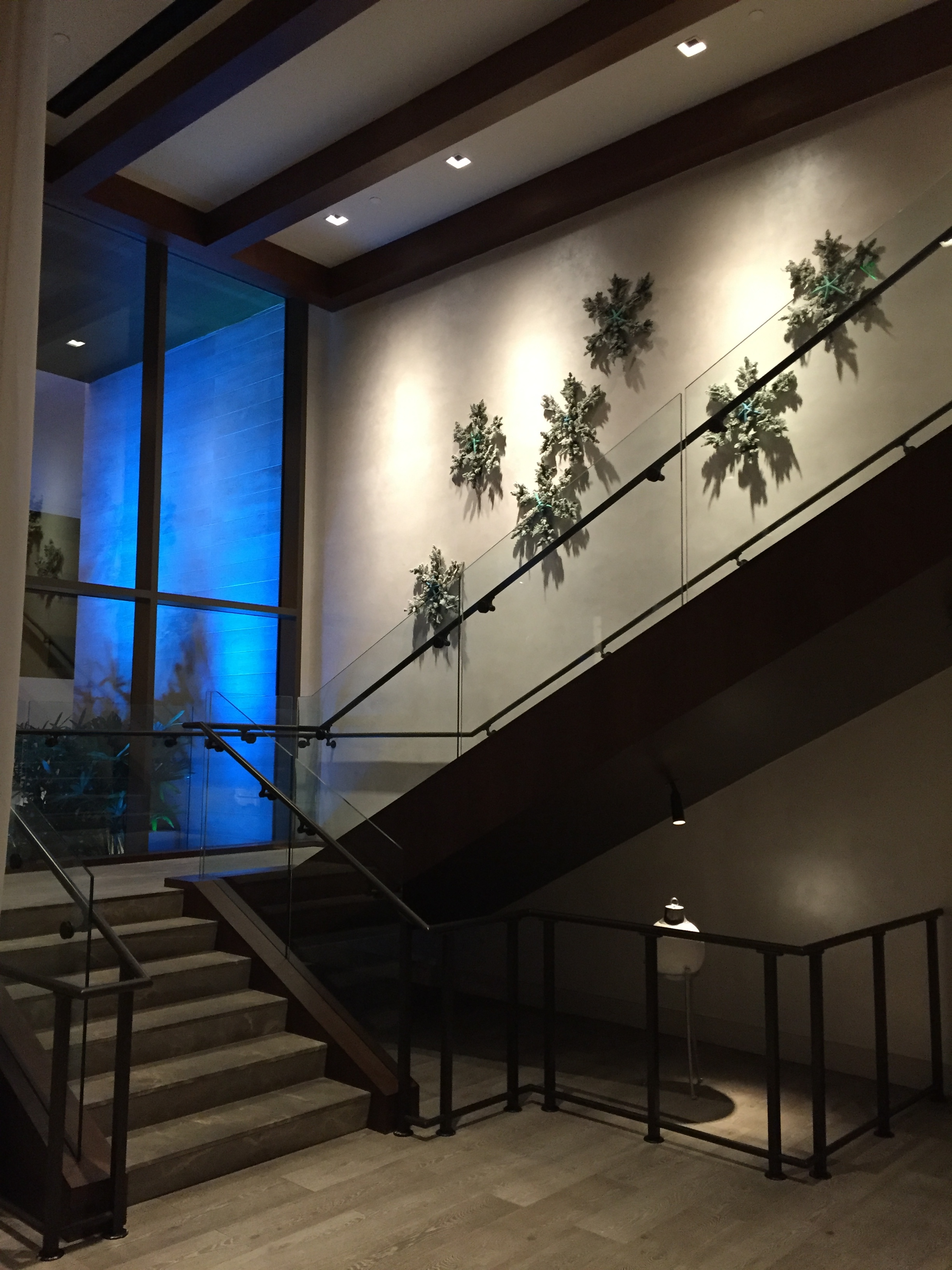 The November boardroom tour was a behind-the-scenes peek at the newly renovated Pacific Beach Hotel, designed by the award-winning firm, Rockwell Group, and rebranded as the all-new, vibrant 'Alohilani Resort Waikiki Beach. The resort is named in honor of Queen Liliʻuokalani's beachside cottage Kealohilani – the Royal Light or Heavenly Brightness – on the same location.
The tour was led by Rob Robinson, Managing Director, Highgate Hotels, who described the depth and breadth of the renovation, which cost over $115 million and took place over 18 months. Amazingly, the hotel never closed and continued to provide 1st class service to guests throughout the work. Now boasting 839 guestrooms, the resort also completely restored the 2-story, 280,000 gallon Oceanarium to pristine condition, holding over 500 fish. Wrapping around the Oceanarium is Lychee Restaurant, serving guests with a daily breakfast from 6am-10am and weekend brunch buffet from 10am to 2pm.
HSBP members got to see a standard suite as well as a gorgeous beachside suite, the new salt water infinity pool with a lovely tree top ocean view, and nearby Keiki pool and Swell Bar. Finally, were feted on delicious drinks and pupu in the O Bar in the open lobby just under the Oceanarium. Coming soon – not one, but two Morimoto restaurants: Momosan by Morimoto will offer a more casual experience and a diversity of Japanese dishes including ramen and yakitori, and the other, Morimoto Asia will be a special destination restaurant offering Iron Chef Morimoto's world-renowned cuisine with a menu that integrates traditional Asian and Western ingredients. Previously, the hotel catered primarily to Japanese visitors, but the "repositioning" is targeting a broader demographic and locals with food, drink and retail.
In summary: the resort has small touches throughout which make it warm and welcoming and overall, members agreed that a long deserved renovation of the property has been well done.