Aug. 2017: Pacific Asian Center for Entrepreneurship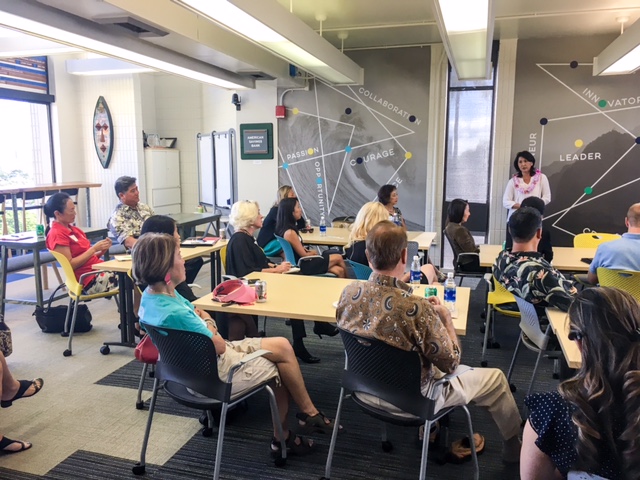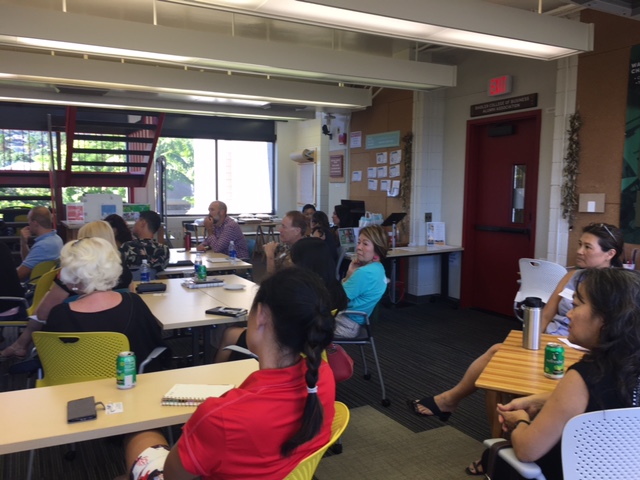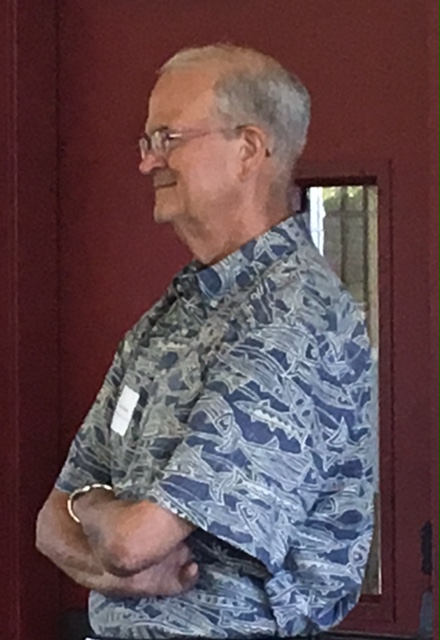 On Tuesday, August 8, 2017, we visited the Pacific Asian Center for Entrepreneurship
(PACE) at Shidler College of Business at the University of Hawaii, Manoa Campus. It was an
extraordinary Boardroom.
Our presenter was Susan Yamada, formerly the Executive Director of PACE, now the Director of the University of Hawaii Ventures. Also present were Dean Vance Roley, and the new Executive Director of PACE, Peter Rowan. What an honor to have them both attend to greet us and join us for Susan's presentation.
Shidler College has more than 30,000 alumni worldwide. Did you know that PACE has 20 entrepreneurial programs open to all UH students, not just for those affiliated with the Shidler College? PACE was founded in 2000 and has been growing and expanding ever since with the goal of promoting entrepreneurial thinking. Shidler is very active in the community creating relationships between its community partners, its students and its faculty.
In her opening, Susan said, "The world is flatter than ever. The competition is fierce." As innovation disrupts the status quo, there will be more change in the next 5 years than in the past 50 years, thanks to the ease of access to information, which continues to expand the horizons of entrepreneurs.
On partnerships for the 21st Century, Susan explained that moving beyond the basics of the 3 Rs, reading, writing & arithmetic, and embracing the 4 Cs, creativity, critical thinking, collaboration and communication, is what's important for advancement in our ever- changing world. My most favorite part of the presentation was when Susan gave me permission, as an entrepreneur, to do the following:
1. Make decisions without perfect information
2. Find comfort being uncomfortable
3. Be innovative, take initiative (start a pilot program, volunteer, look for solutions)
4. Practice taking risks, mitigate and categorize
5. Fail forward
I truly took her words to heart---my world got a little bigger. And, I wonder what the rest of you
in attendance thought?
If you ever have a chance to hear Susan Yamada speak, or find yourself in a position to participate in a PACE event, DO IT! She will inspire you, broaden the scope of your thinking
and who knows what will be ahead for you.
With much aloha, Noe