Jan. 24, 2018: Hawai'i Public Radio (HPR)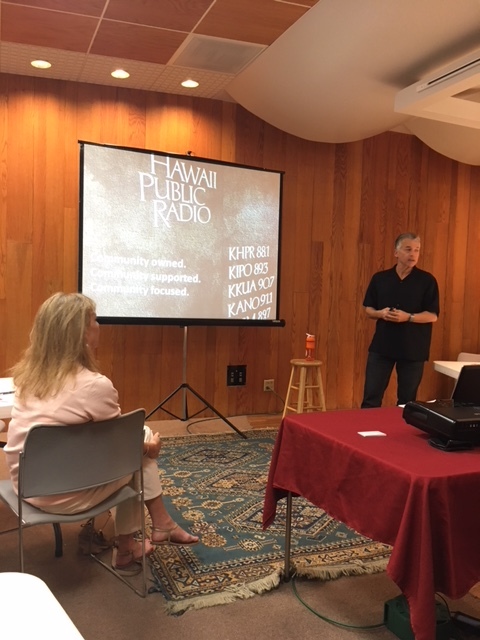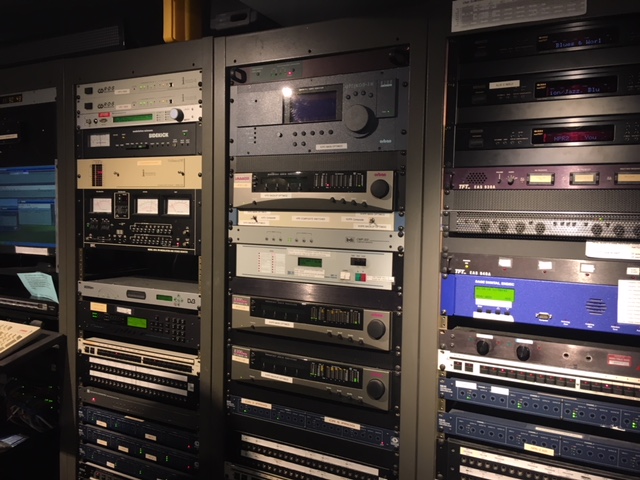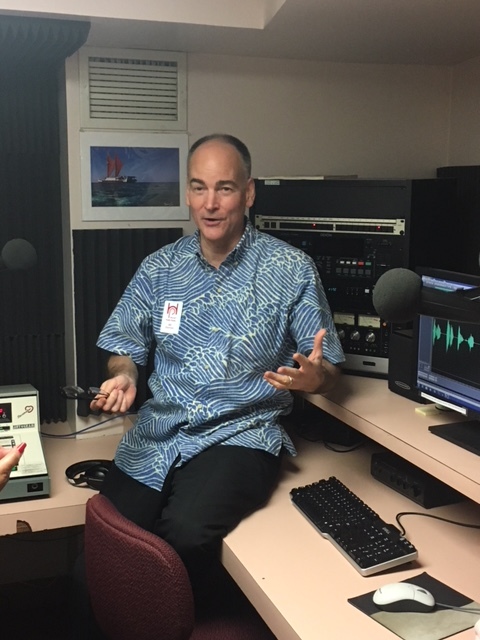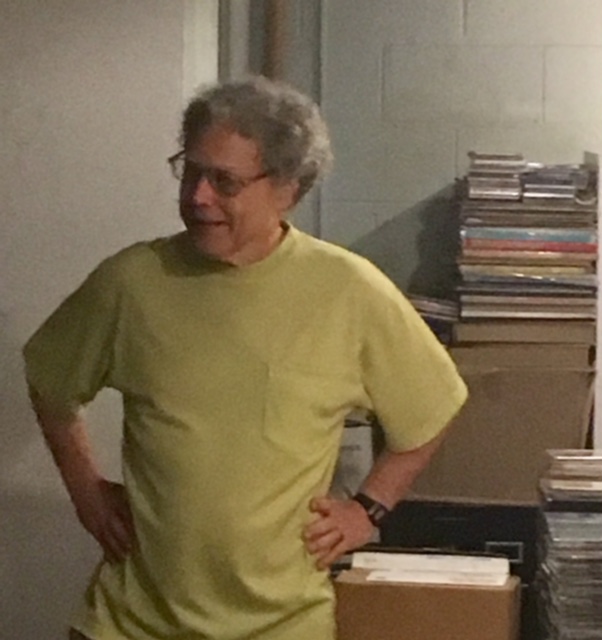 Hawai'i Public Radio has an interesting history. It began in 1976 as Hawai'i Islands Public Radio, but the switch wasn't turned on until November 1981, at the University of Hawai'i, in a studio of radio equipment, 1 transmitter, and walls lined with egg-cartons to help modify sound.
Today, HPR owns its studio location on Kaheka Street in the Ala Moana area. Scattered across our islands are 15 transmitters sharing news and music across our state. Work is underway to add Pahoa, on Hawai'i island, to the network of transmitters.
In the Atherton Studio, we were welcomed by José Fajardo, President and General Manager of HPR. He originally comes from Puerto Rico and has spent 30 years in the industry around the nation, finding his way to Honolulu and HPR. Mr. Fajardo shared many interesting facts about HPR.
HPR is a community owned and supported radio station with 2 streams. HPR-1 features news, talk, entertainment, jazz, blues, and world music, while HPR-2 streams classical music. As a member of the National Public Radio, the station purchases programs to air for its listeners, and, too, its team of on-air professionals deliver programs to us live from the studio.
There are 195,000 listener combinations and 14,200 supporting members. We were told that 14,200 is a record number for HPR. HPR-1 (88.1) and HPR-2 (89.3) rank #3 in the market and is #2 with its share of listeners.
On our tour, Gene Evans, Major Gifts Manager, and Jason Taglianetti, Multimedia Production Manager, took us into a room with a small studio and just across the studio is a wall of boxes with knobs, switches and lights. Our tour guides know what those boxes are for and how to operate them. I was impressed. Ray Cruz, Latin Beat, joined us as we stood in awe of the technology---some old and some new.
Bill Dorman, Vice President and News Director, took us to another studio at the back of the facility. He showed us what sound looks like.
In the music library, we met Gene Shiller, Music Director and Classical Music Host. He has an extensive collection of music. We were told that what we saw was just a fraction. Can you imagine?
HPR is made up of 25 full-time, 22 part-time staff members and 40 regular volunteers. There are approximately 400 occasional volunteers. A good portion of the 400 volunteers assist with the fund drives. There are 2 each year. For several years now, HSBP members have visited the station during the fund drives to offer our assistance in answering the phones. We basically take donations from listeners. Hopefully, you will join us, to lend a hand at the upcoming fund drives, and, too, become a member of HPR. The next fund drive is just around the corner.
Raising its own funds from adoring members each year, the monies received locally account for 94% of the kitty. Our state offers no funding, and a tiny percentage does come from the federal government. HPR is truly a successful business providing news, information, entertainment and music to all of Hawaii and those that tune in around the world online.
Stay tuned and support your listener-owned radio station, Hawaii Public Radio.