May 23, 2018: KITV Island News Tour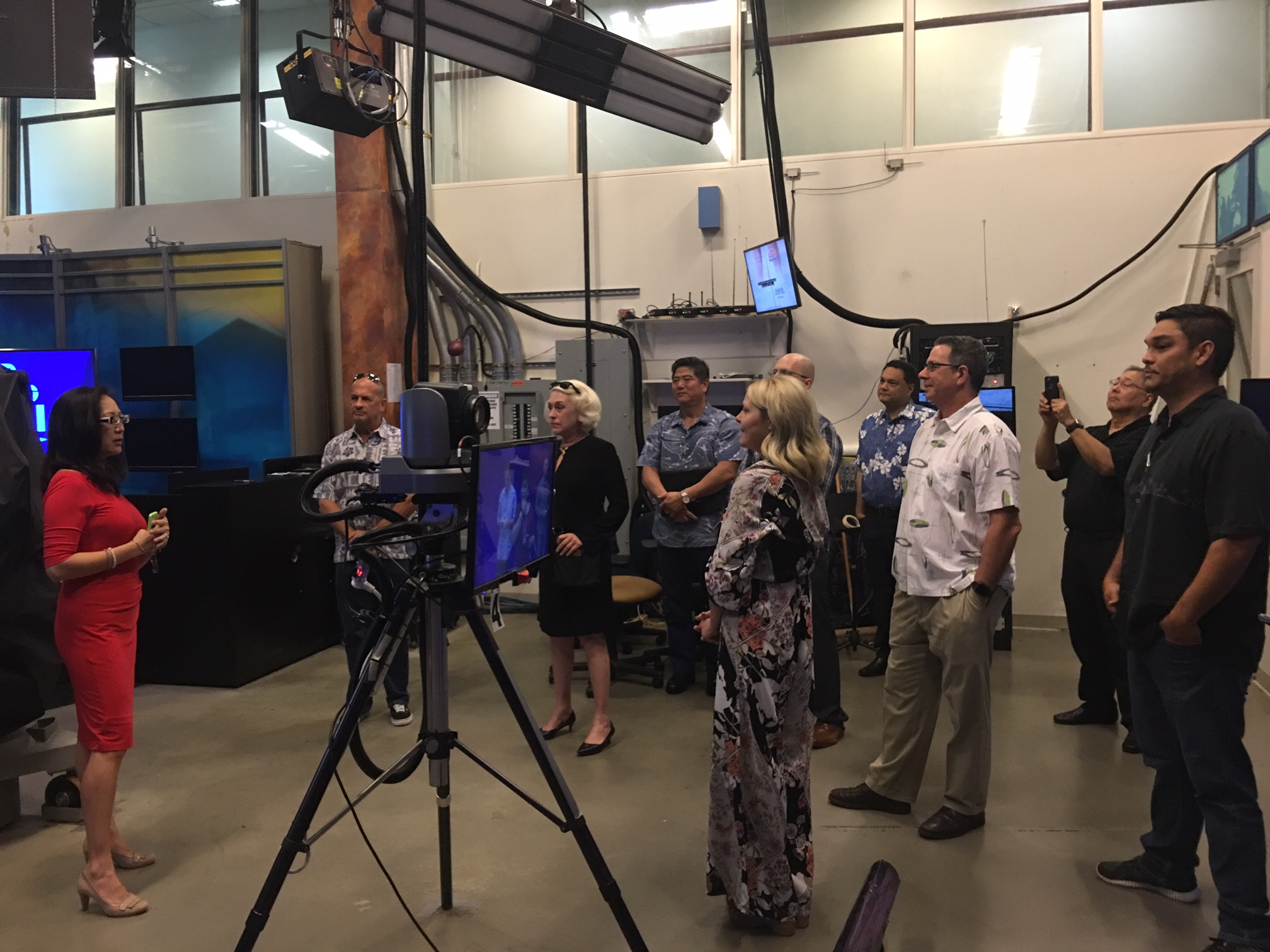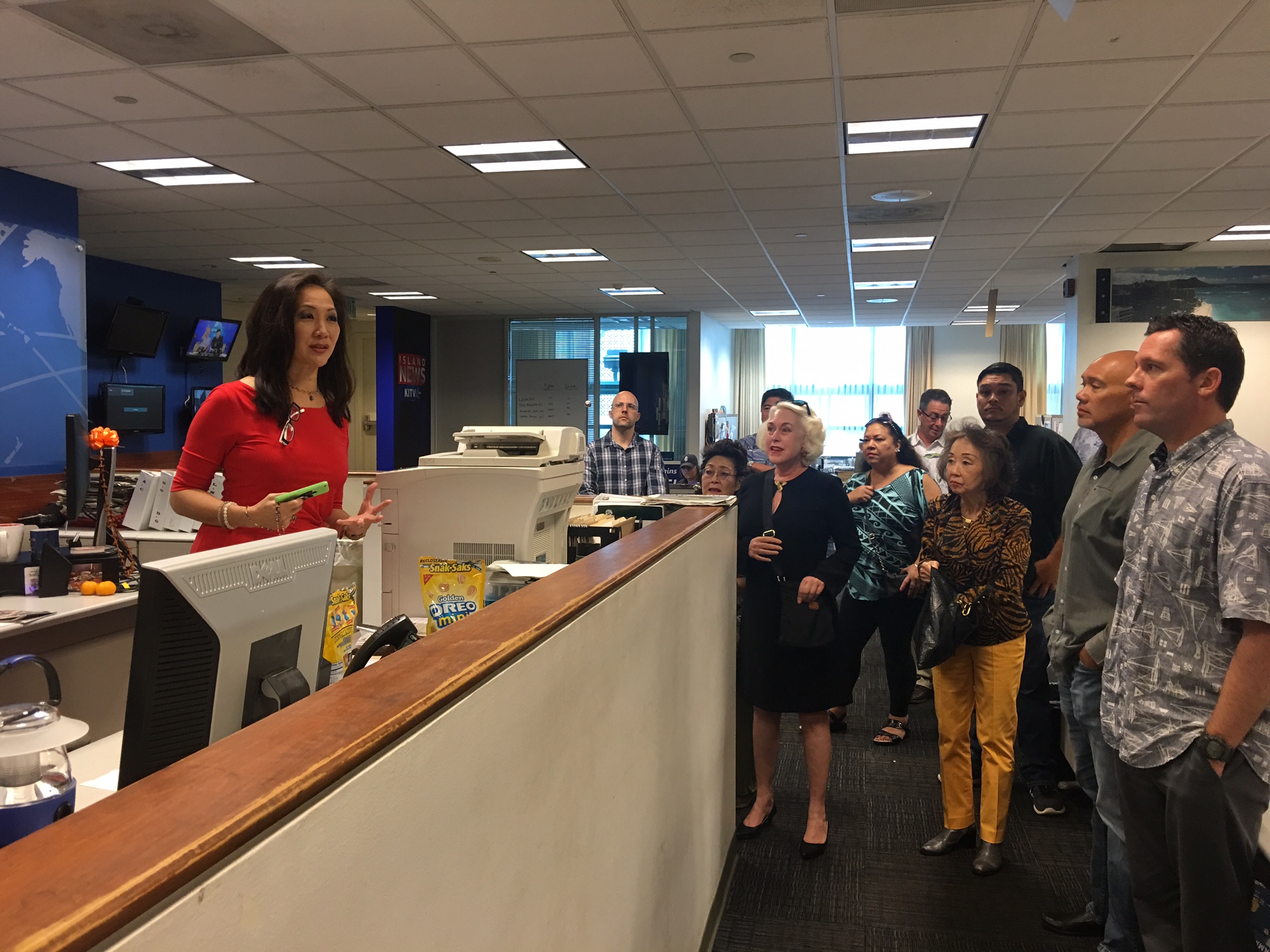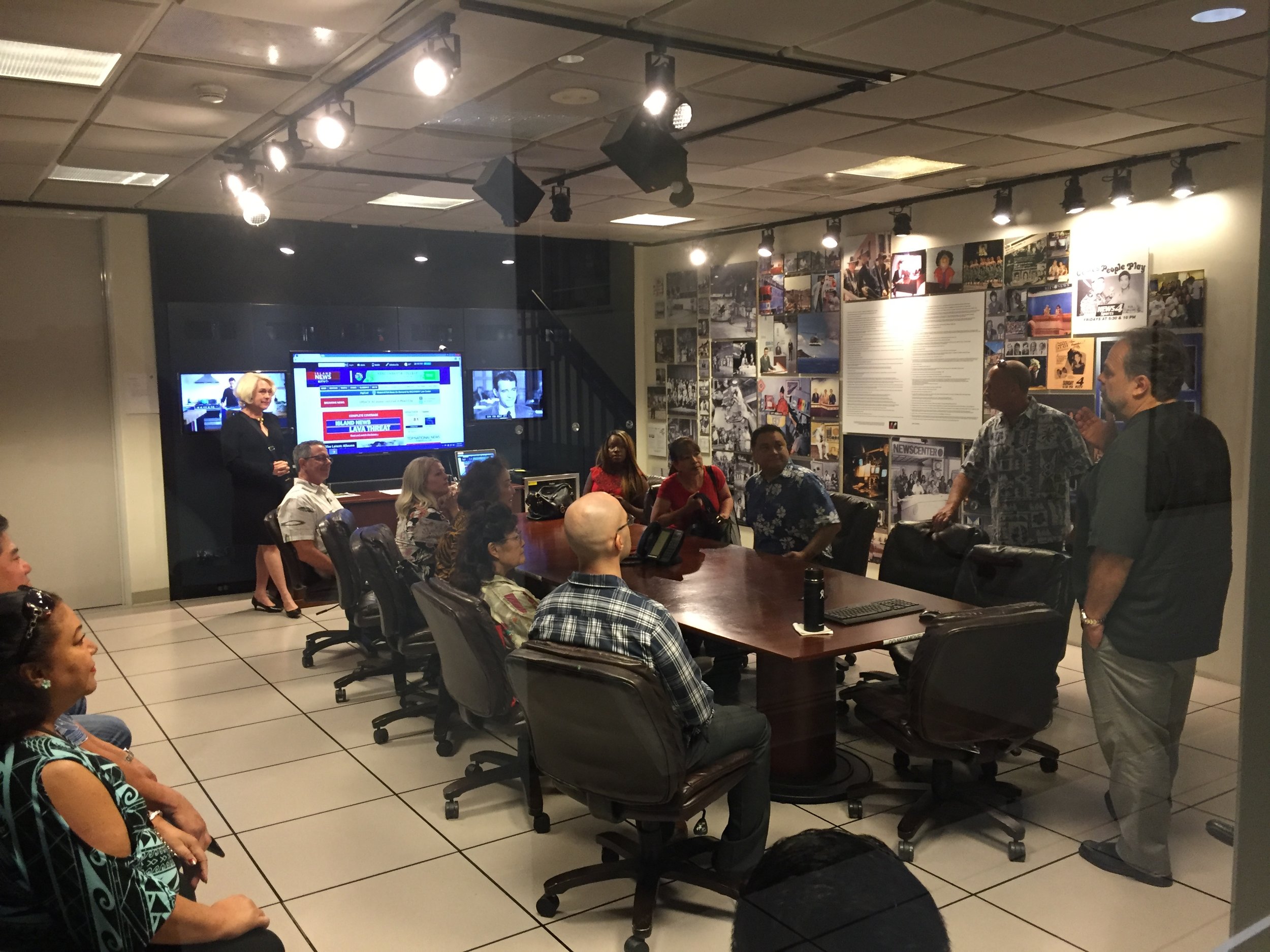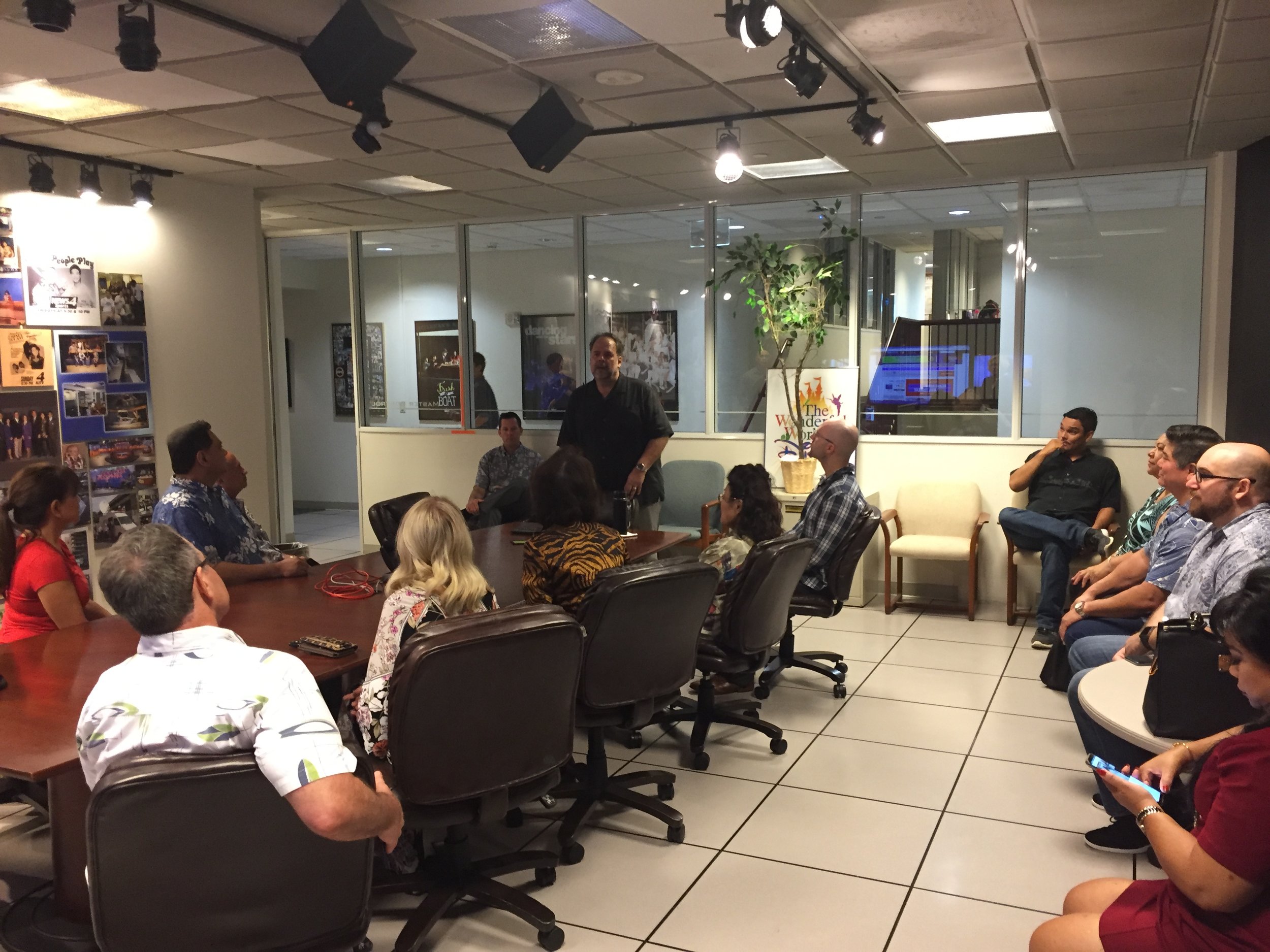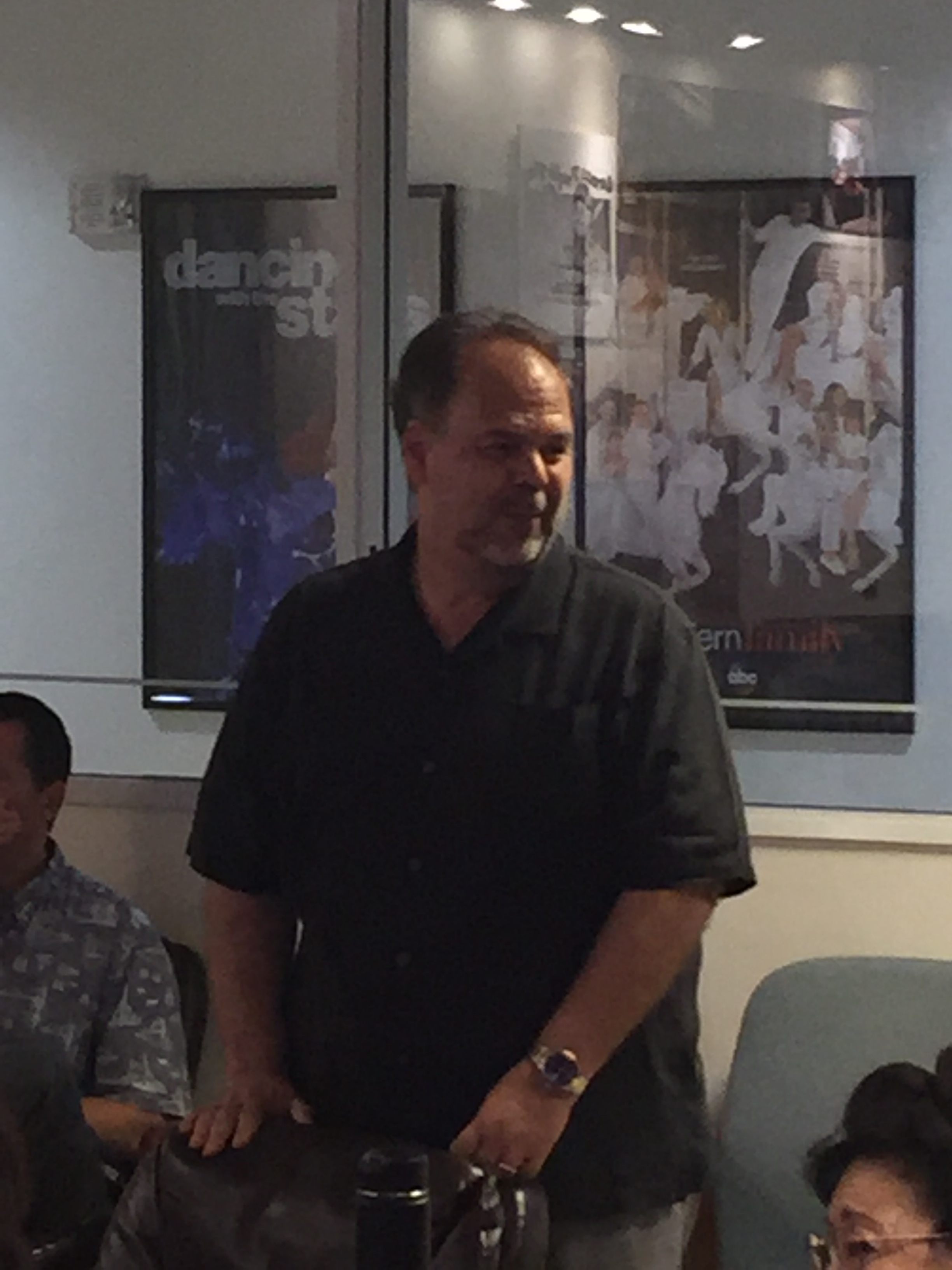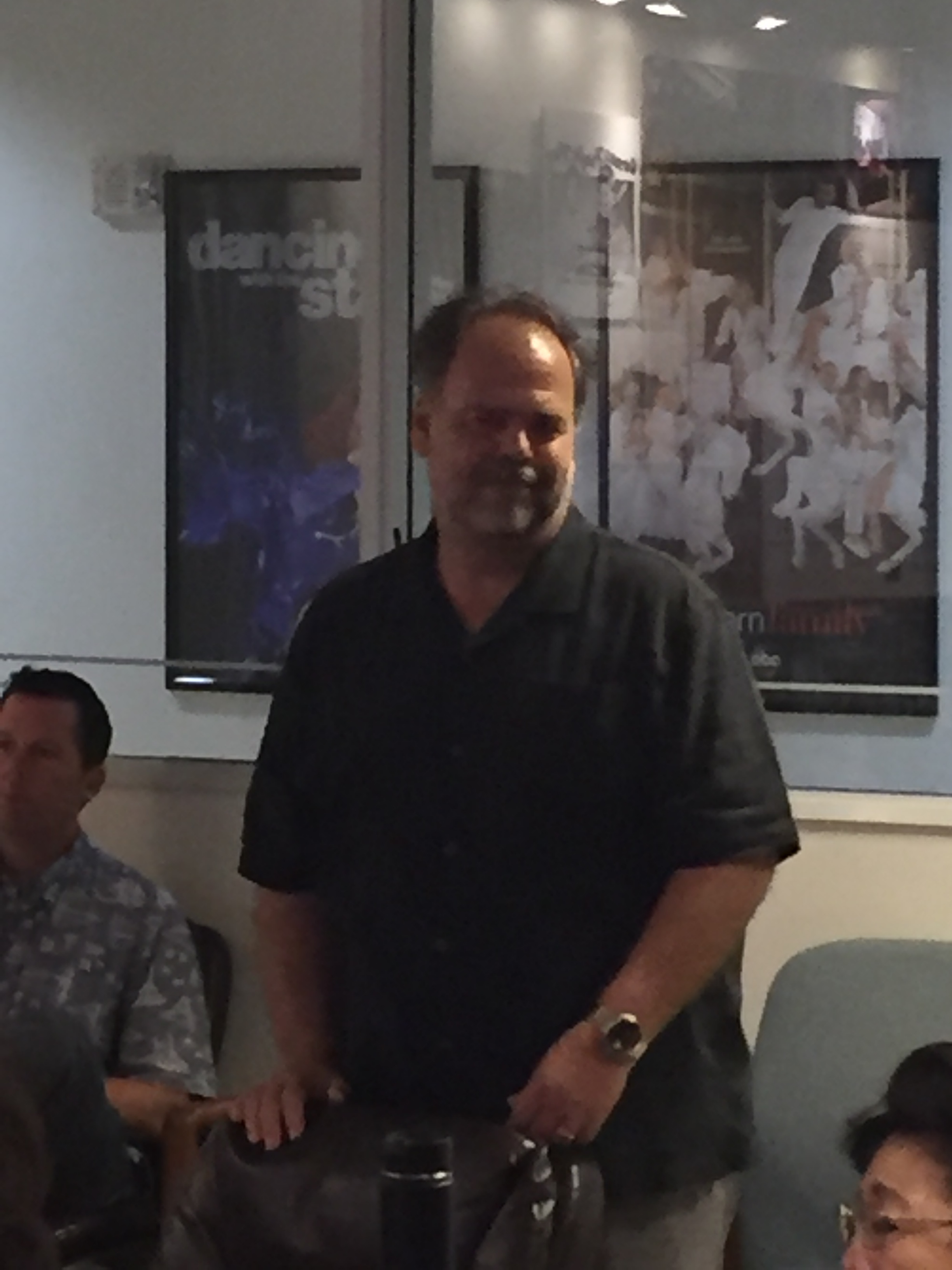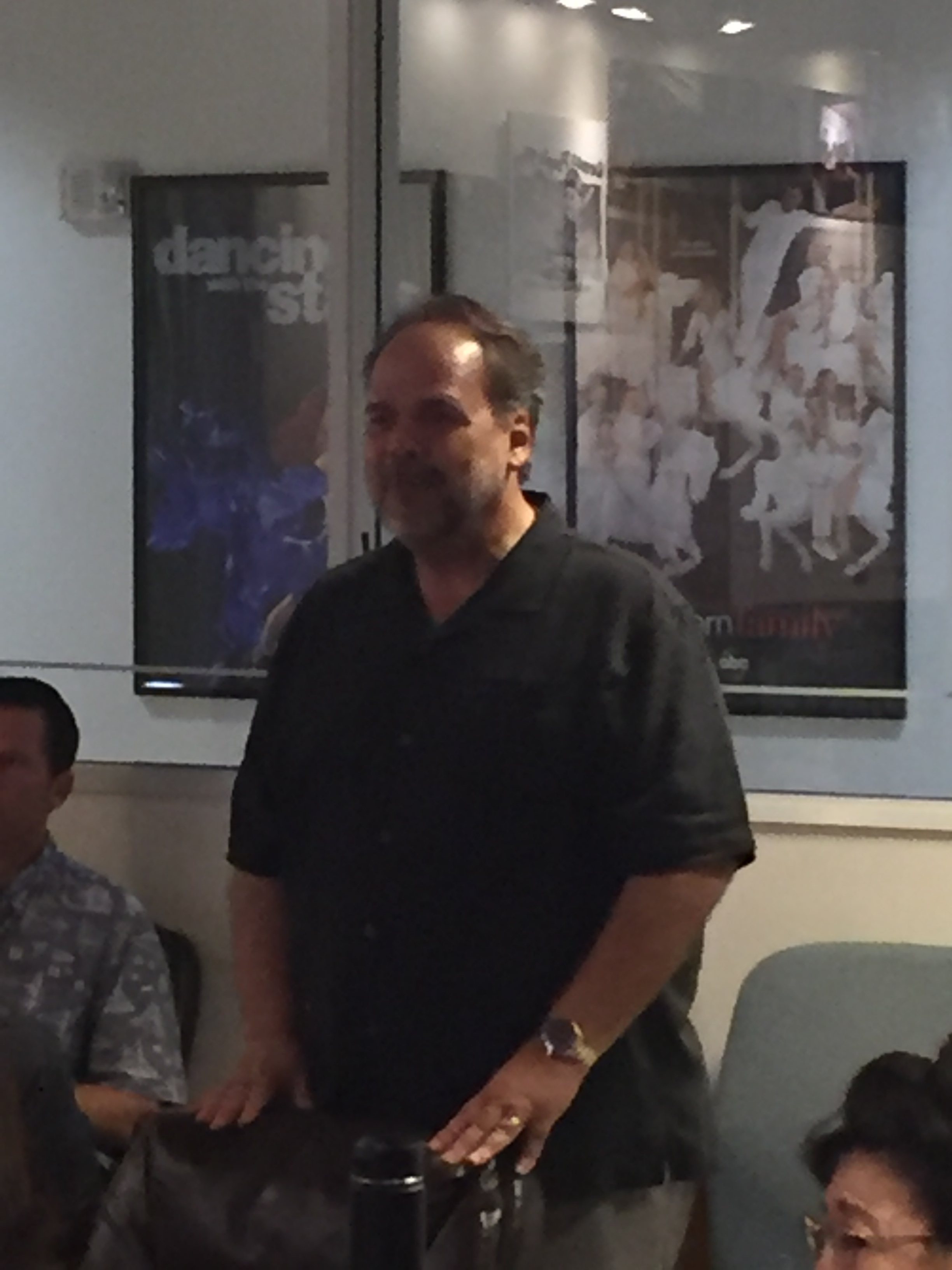 It was a great day of "news" about KITV4 Island News on May 23, 2018. Our group of HSBP members trekked it out to the station for a very informative and fun day learning more about the innovative and creative ways this news station has managed to keep its viewership interested and maintain its high ranking!
The tour started with Island News anchor Diane Ako providing us with a firsthand look of the studio where the reporting is done and some insight on how the newscasters work with the various set equipment to flawlessly report planned and sometimes unplanned news (i.e. "breaking news"). From the studio and set (where we took LOTS of photos being "pretend reporters"), we were taken through the various offices where we could see the craziness of what takes place on a daily basis in order to stay on top of newsworthy stories that the viewers need to know about and want to know about. Then there was the "assignment desk" which sits on a large platform in the middle of everything, and where it was explained to us that this is where direction is given to the newscasters, the producers, the field reporters, etc. It was an eye-opening scene to hear machines, radios and telephones going off all at the same time with news coming into the station and being fed from various sources.
Interim General Manager, Russell Elwell, completed the tour in his executive conference room where he provided us with interesting facts that many of us were learning for the first time. For instance, KITV4 Island News has been in business since 1954 as a radio station until 1958 when it became televised and eventually renamed to KITV in 1973. The station is partnered with ABC network news, also runs syndicated programming (with its #1 show currently being the new Rosanne series), is affiliated with MeTV which airs classic TV favorite shows from the 50s, 60s and 70s (i.e. MASH, the original Hawaii 5-O series), and if you go to the KITV4 news site, you can watch the news digitally and also enjoy programming that can only be found on KITV4 Island News (just hit "features").
It is no wonder KITV4 Island News has a viewership of 1.42 million in the state of Hawai'i!