June: Kanile'a Ukulele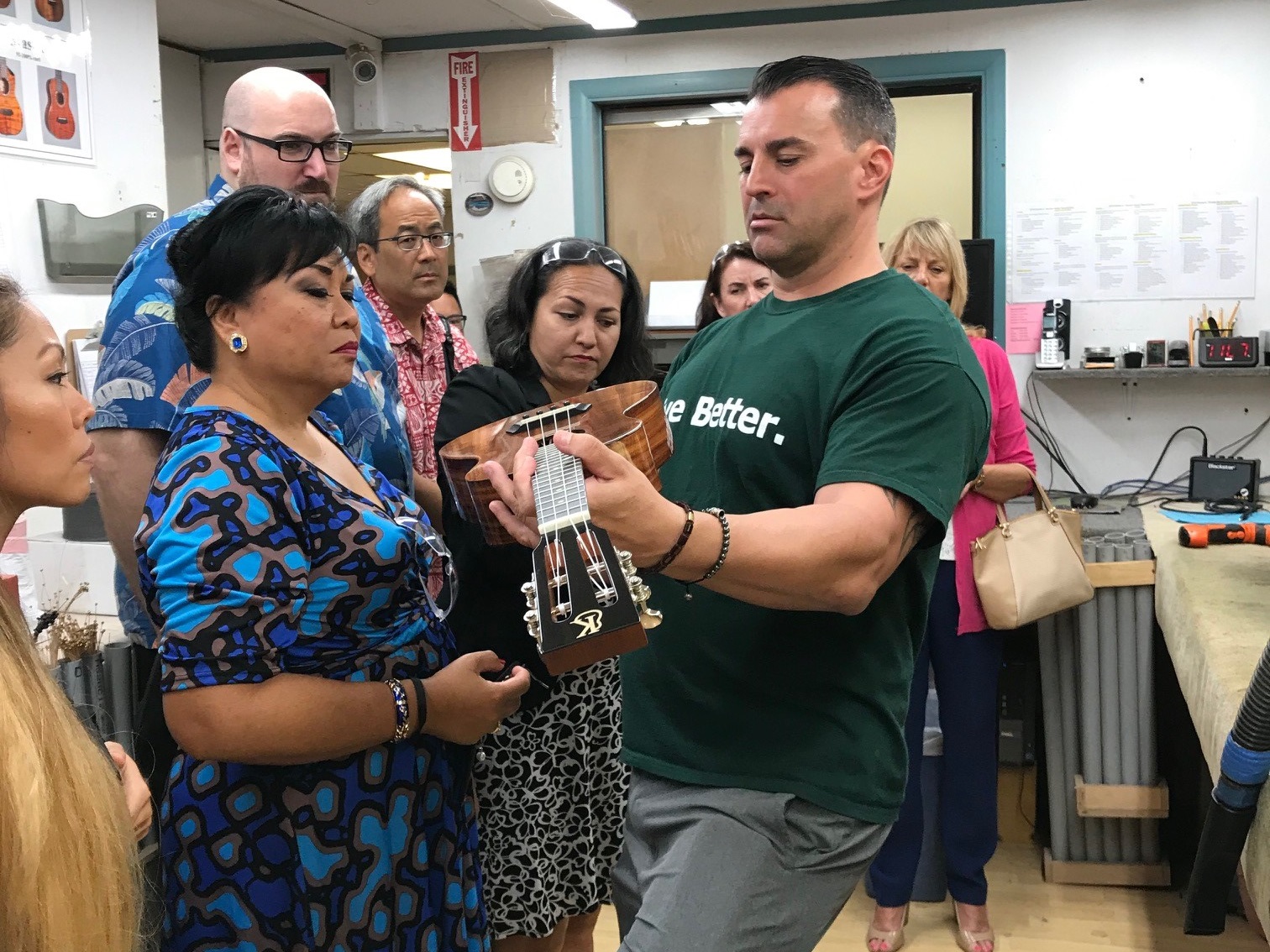 It happened again. A group of HSBP members spent time with a local company and were treated to a couple of hours of unmitigated local passion.
Kanile'a Ukulele was founded 20 years ago from a garage-based company and grew up to a worldwide success selling in over 15 countries. Today, the company employs 22 people, manufacturing, marketing and promoting the art and science of making Hawaii-crafted ukulele.
Nainoa Gibson, Sales Director, gave a fabulous tour showing us the product from raw logs to final polishing and coating, and a chance for members to understand the steps of the making a world class ukulele. The tour was finished with a Q&A from Joe and Kristen Souza, owners and founders of the company, answering questions about their market, their values and the joys and challenges of running a family business. The heart and soul of our local musical artists and their relationship with an instrument was clearly reflected in the enthusiasm and driving motivation of this Hawaii-grown business.