September 22: "Talk Story" & Tour with UH Athletics Director David Matlin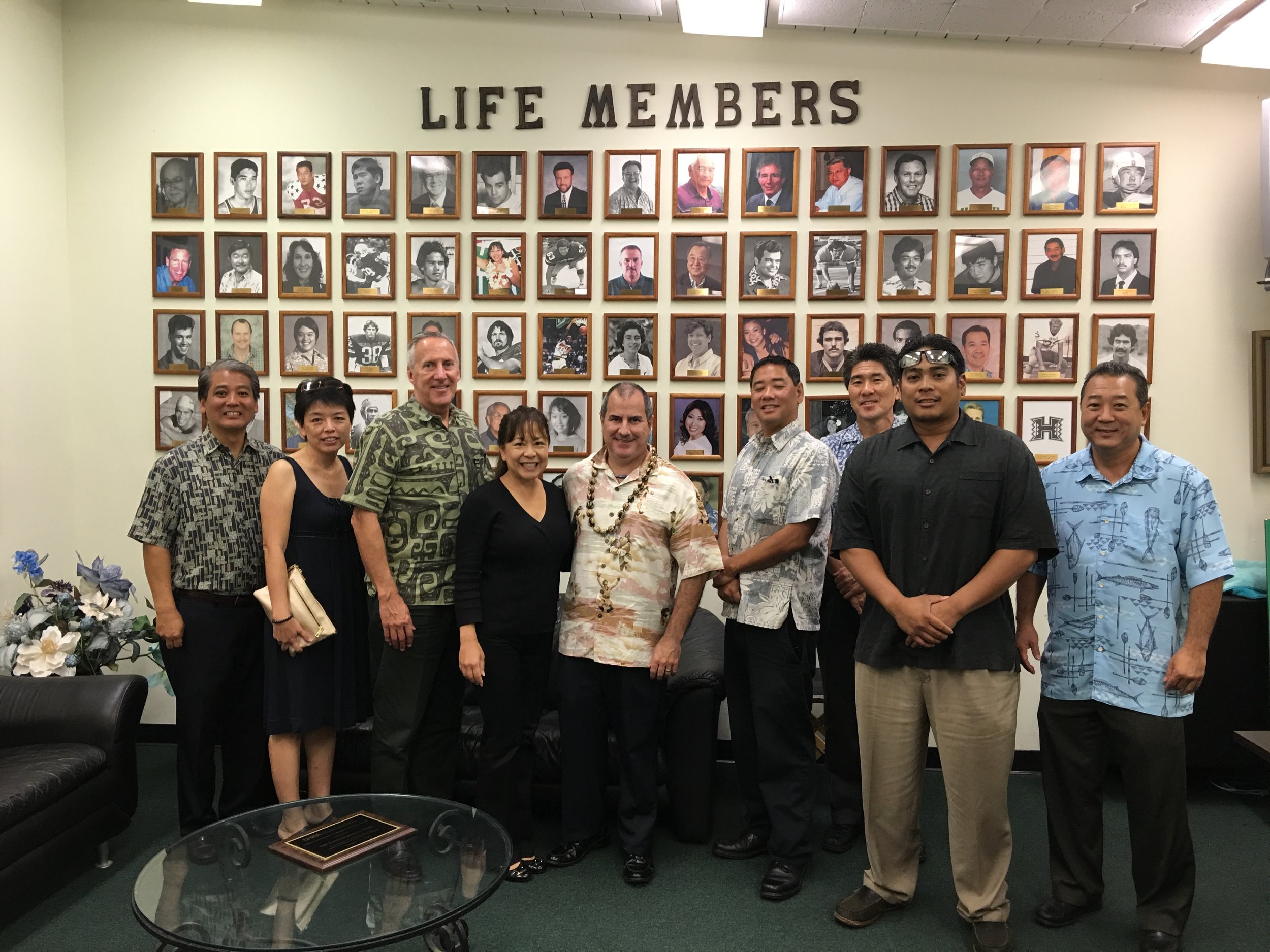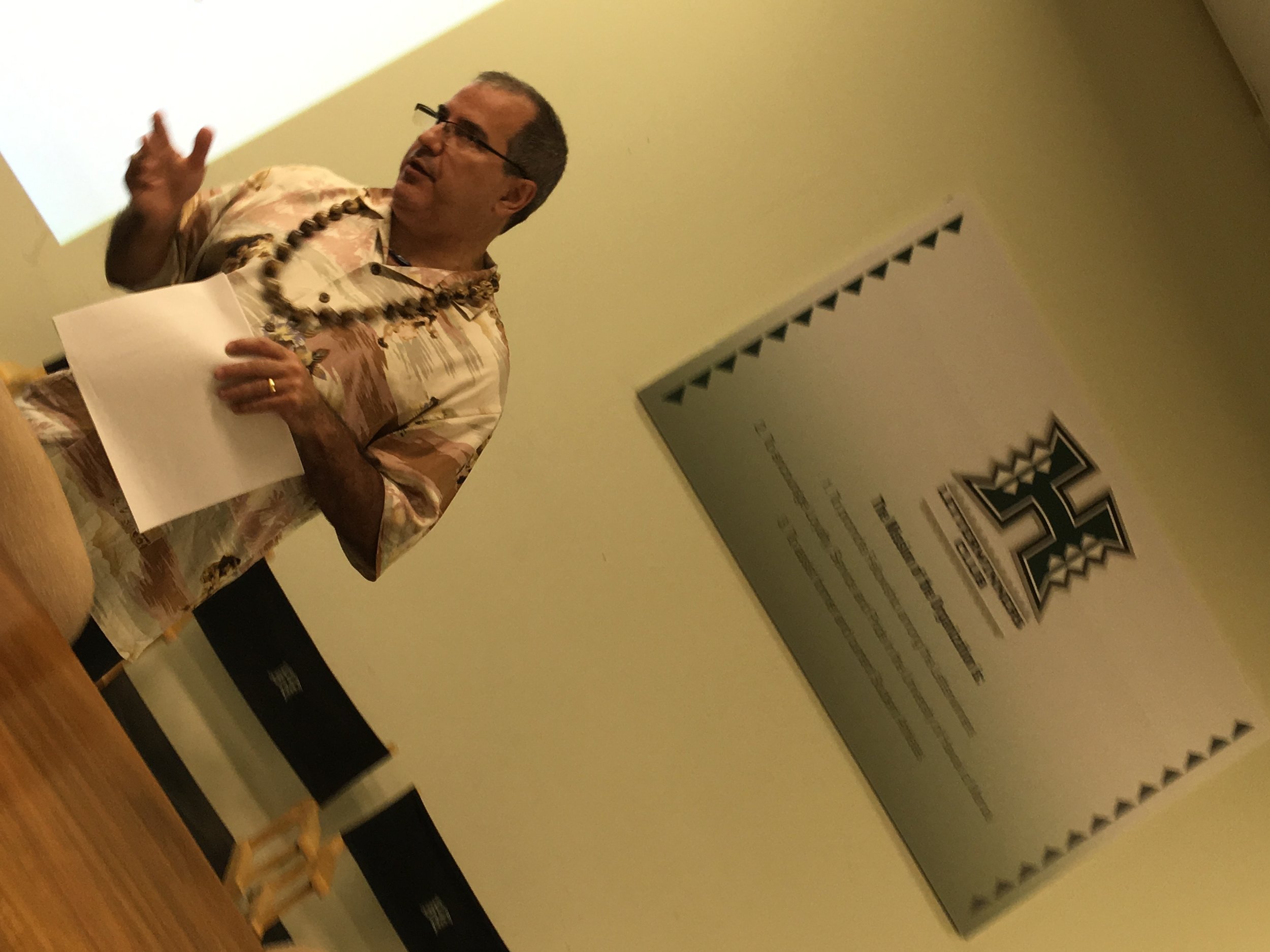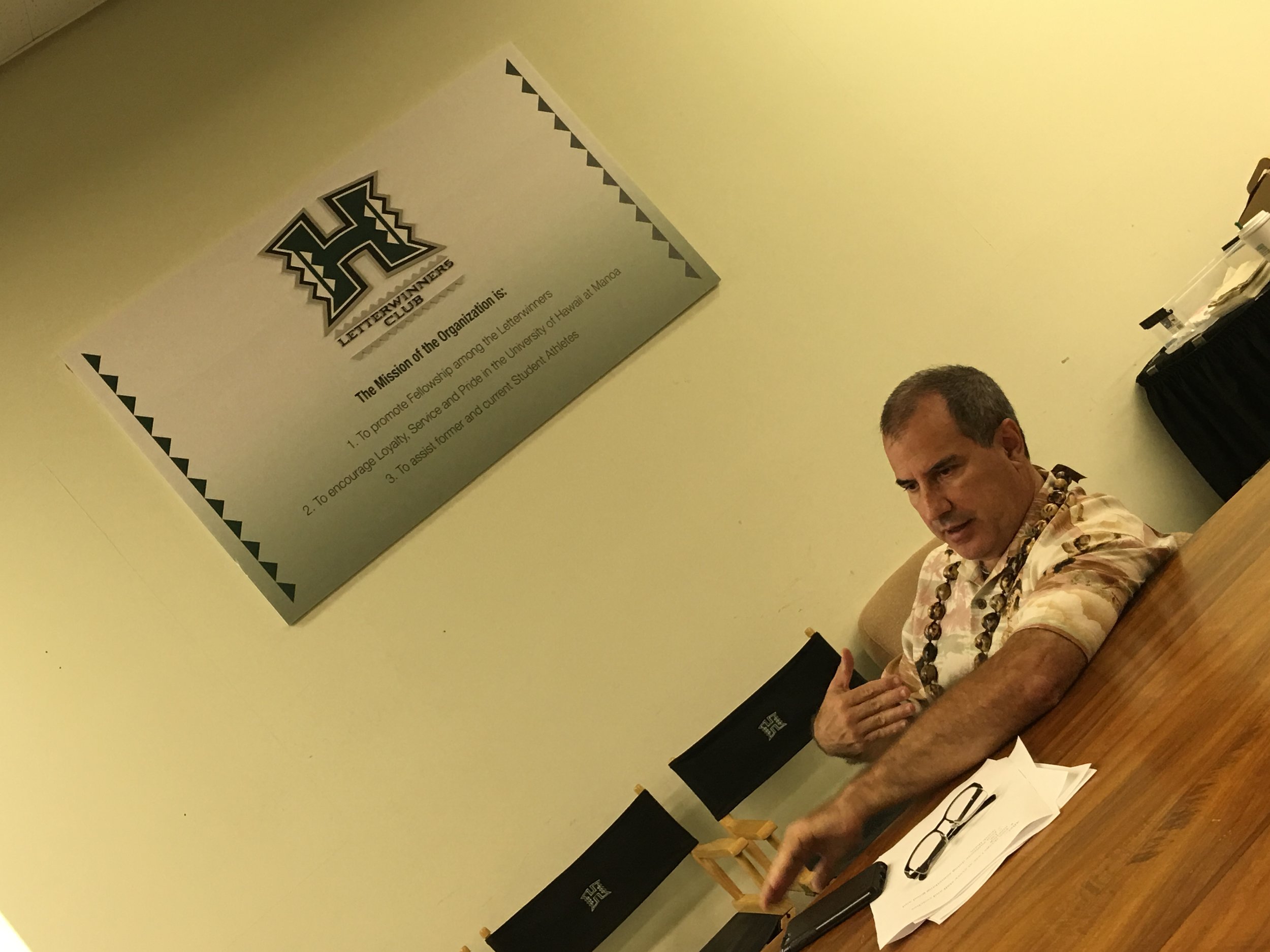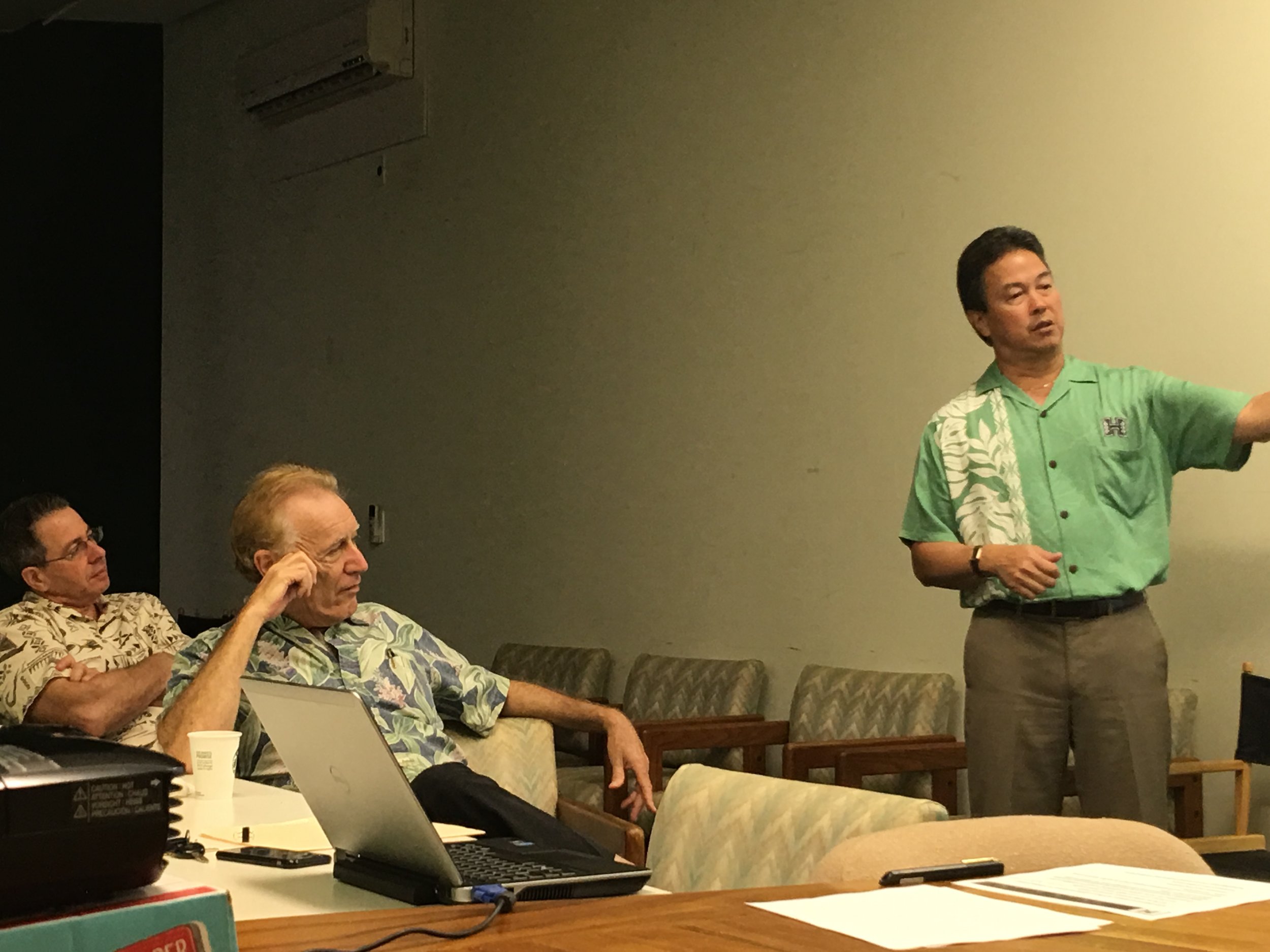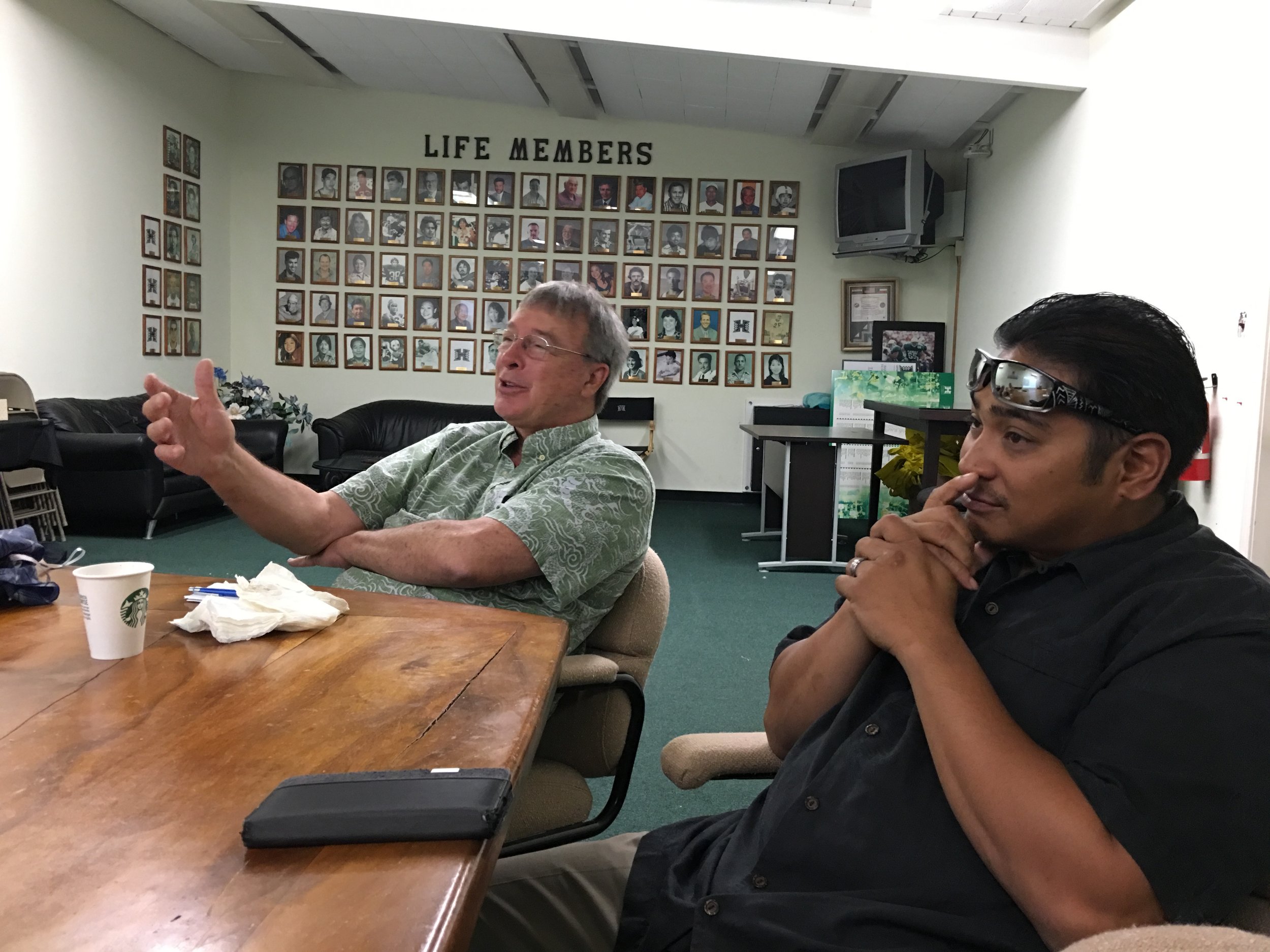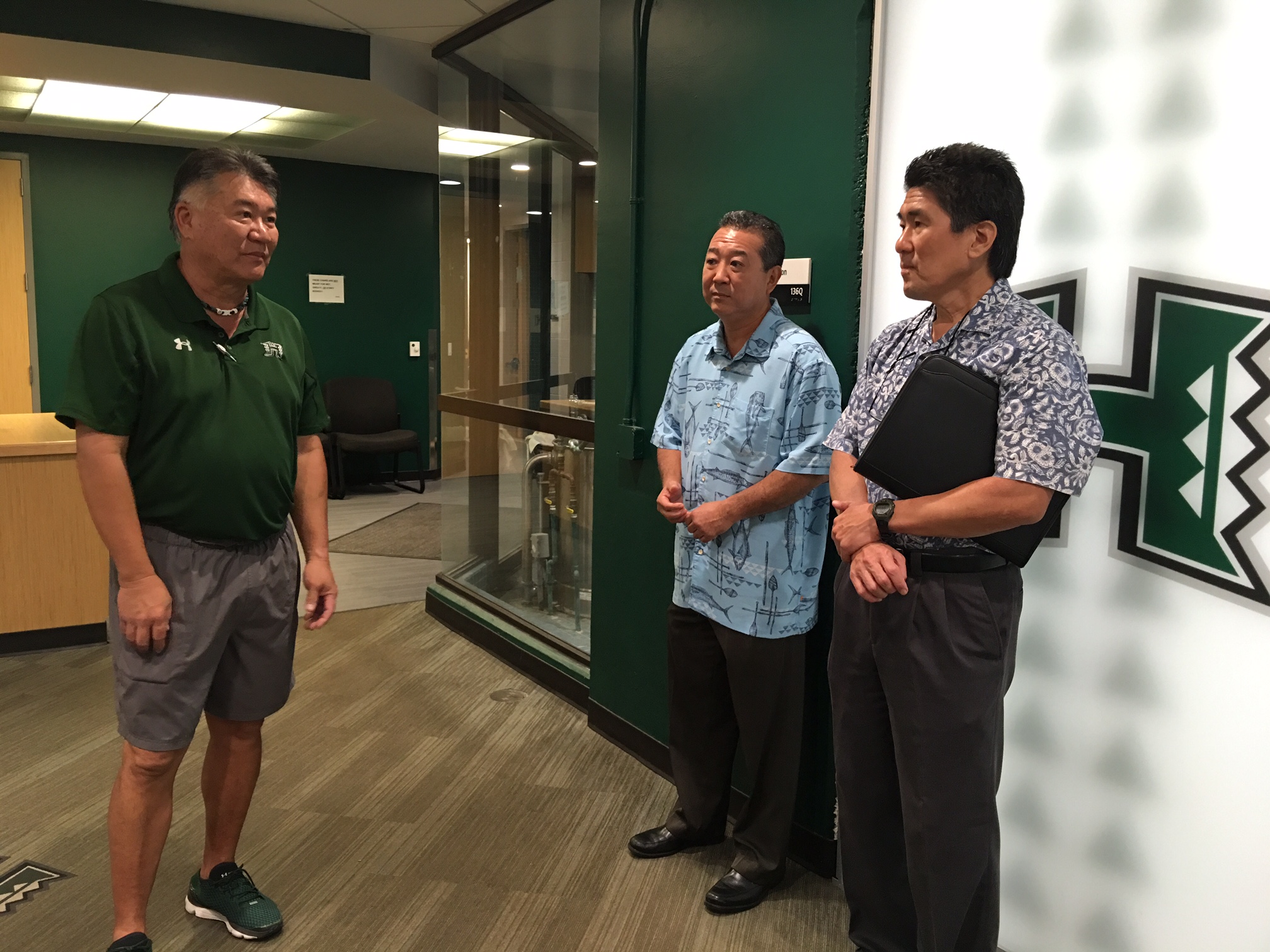 Our September Boardroom took our HSBP members to a visit with David Matlin, our new UH Athletics Director and a tour of the Athletics facility at UH Manoa. We got the opportunity to sit around and "talk story" with the new director in the LetterWinners Clubhouse (coffee and pastries included), where we got a chance to check out the Life Members wall and listen in on a presentation on what David Matlin felt was the #1 question he has been approached with since taking on his new position and that is "How is the financial situation of our UH Athletics?". He actually stated that his #2 most frequently asked question is "When is Dave Shoji going to retire?"; however, not knowing the answer to that, he stuck to addressing #1 instead. (haha)
Some of the UH Athletics' financial highlights that were shared were:
· Nationwide, only 10% of NCAA Division 1 public schools generate enough funds to cover expenses/
· UH also has $5.2M of additional costs, unique to Hawaii (simply due to our location), that other schools do not have and if not for the unique costs, for example, UH would have had a "surplus" in budget rather than a deficit in 2014.
· UH falls short in generating revenues in 3 of 14 revenue categories – student fees, governmental support, and contributions. Otherwise, UH is above or comparable to its peers in the other 11 categories. As such, Dave Matlin, shared his 5-year financial plan to reduce deficits and meet Athletics' future competitive needs, shooting for a target year of 2020. The focus of his plan is to create partnerships that would help sustain the athletics program and improve tickets sales. One of the biggest successes achieved this year was the approval from the legislature to allocate $2.7M to UH Athletics for operational needs in 2017. These monies will primarily be used to redesign two gyms, the Wahine Softball Stadium, and refurbish the Les Murakami Baseball Stadium's locker room.
Dave Matlin welcomed several questions from our members and graciously allowed time to answer all of them. During this Q&A session, we heard a few notable facts:
One of the biggest challenge nationwide for college athletics is that millennials are not coming out to games anymore because of their "virtual lives".
UH supports 21 different sports, something a majority of other colleges do not.
The current average GPA of the UH student athletes is higher than the UH's entire student body.
Our day was ended with a great tour of the UH Athletics training academy, wellness center, student athletes' gym facilities and a back-of-house/underground tour of the Stan Sheriff Center.
It was definitely an exclusive opportunity, which everyone enjoyed!